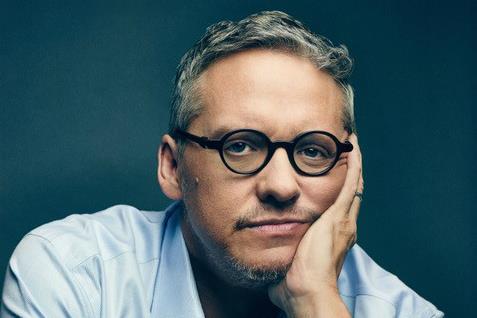 Apple Original Films has ended months of speculation and confirmed it will back Bad Blood, the feature about controversial Theranos founded Elizabeth Holmes that sees Adam McKay direct his Don't Look Up star Jennifer Lawrence.
Lawrence will star as Elizabeth Holmes, whose Silicon Valley blood testing start-up turned the entrepreneur into a billionaire before she was accused of misleading investors, patients and doctors. Holmes was due to resume her testimony in her months-long fraud trial today (December 7) and has pleaded not guilty. She faces 20 years in prison if found guilty.
Apple Studios is producing in association with Legendary Pictures. McKay is adapting the screenplay from 'Bad Blood: Secrets and Lies in a Silicon Valley' by Pulitzer Prize-winning investigative journalist John Carreyrou who broke the initial story.
McKay and Kevin Messick are producing through Hyberobject Industries with which Apple has a first-look deal for scripted feature films. Lawrence and producing Justince Polsky will produce through Excellent Cadaver. Will Ferrell is also a producer through Gary Sanchez Productions.
Lawrence stars alongside Leonardo DiCaprio, Meryl Streep and Jonah Hill in Don't Look Up, Netflix's awards prospect that opens in cinemas on Friday (December 10) and debut on the service on December 24. She recently wrapped production on A24's Untitled Soldier Film directed by Lila Neugebauer.
Apple's feature pipeline includes this season's awards contenders Swan Song starring Mahershala Ali, and The Tragedy Of Macbeth from Joel Cohen starring Denzel Washington, Frances Mc Dormand and Kathryn Hunter. Coming up are runaway slave drama Emancipation starring Will Smith and directed by Antoine Fuqua, and Martin Scorsese's Killers Of The Flower Moon starring DiCaprio and Robert De Niro.