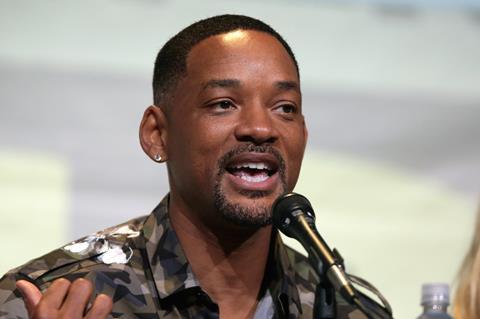 Apple's runaway slave thriller Emancipation to be directed by Antoine Fuqua and starring Will Smith has become the first major Hollywood film to pull production from Georgia in response to the US state's contentious new voting law.
The filmmakers issued a statement on Monday (April 12) confirming the move ahead of a June 21 start date that was understood to be ready to go in the Savannah area.
"At this moment in time, the Nation is coming to terms with its history and is attempting to eliminate vestiges of institutional racism to achieve true racial justice," Smith and Fuqua said. "We cannot in good conscience provide economic support to a government that enacts regressive voting laws that are designed to restrict voter access.
"The new Georgia voting laws are reminiscent of voting impediments that were passed at the end of Reconstruction to prevent many Americans from voting. Regrettably, we feel compelled to move our film production work from Georgia to another state."
The voting measures, passed into law by Republican state governor Brian Kemp on March 25, have drawn the ire of Hollywood guilds and a number of media giants including Comcast, ViacomCBS, and AT&T.
Critics say they will make it harder for under-represented groups to cast their votes, while supporters say the measures will restore faith in the state's electoral system. Thus far Hollywood studios have remained quiet on the matter of Georgia's new law.
According to Deadline Hollywood, which broke the news, Louisiana may be the new production location as events in the story take place there. However it could cost the production $15m in lost incentives from Georgia, whose generous programme has turned the state into a thriving film and TV locale.
The project – which sold to Apple Studios in a $100m+ deal after the US agency-led virtual Cannes market last summer – centres on a slave who escapes from a Louisiana plantation and joins the Union Army in the North.
William N. Collage wrote the screenplay based on the life of a former slave known as "Whipped Peter", whose plight was highlighted in a photograph showing his scarred back that was published in the 1860s.
Fuqua will direct and produces through Fuqua Films alongside Smith via his Westbrook Inc.