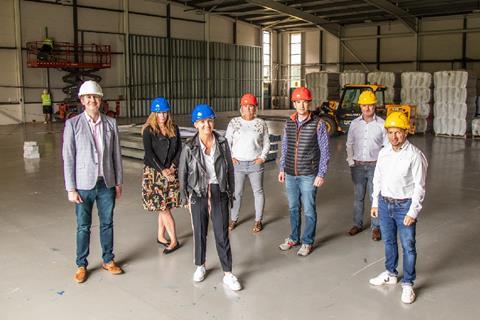 A £1.6m film and television studio is set to open in Anglesey to optimise the increasing number of productions taking place across North Wales, UK.
Launching in October 2022, Aria Studios will have two fully-soundproofed studio stages offering a total of 20,000 sq. ft. of filming space. It will have a focus on environmentally sustainable production by providing solutions to minimise the carbon footprint of each production.
Established by Rondo Media and S4C's commercial arm, S4C Digital Media Limited, with the support of the Welsh Government through Creative Wales, the facility aims to service both local and international productions and become a hub for talent and skills development.
It plans to provide training and development opportunities for careers in the screen sector, working in partnership with colleges, universities and media training agencies across the country.
"This investment will be a major boost for the industry in North Wales," said Rondo Media's chief executive Gareth Williams. "We see a real opportunity here to grow a brand new facility which will offer sustainable long-term employment opportunities in the region and build on several skillsets that already exists in the area."
Wales' deputy minister for arts and sport, Dawn Bowden added: "Demand for studio space is at an all-time high and this facility will put the north of Wales on the map, providing much-needed space for local and incoming productions."