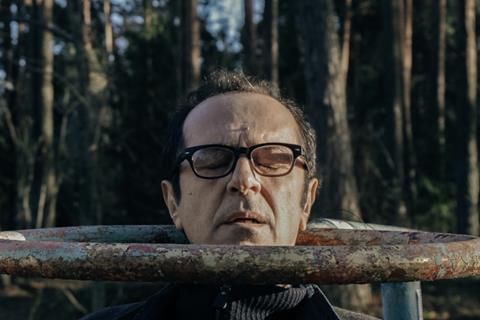 The Asia Pacific Screen Academy (APSA) has issued a blanket ban on Russian films and delegations for its upcoming awards and events, following the country's invasion of Ukraine.
The Australia-based organisation has "paused" accepting Russian films into competition for the 15th Asia Pacific Screen Awards and said Russian delegations will not be permitted to attend the ceremony, which takes place in November on the Gold Coast.
It will also not admit Russian delegates to the Asia Pacific Screen Forum, a six-day industry event that runs alongside the awards, and representatives from the country will not be selected for APSA juries, councils or steering committees.
"The Asia Pacific Screen Academy stands with the international community in condemning Russia's unprovoked invasion of Ukraine," said a statement from the organisation.
"We recognise the Russian film community and those within our Academy who have used their voices and risked their own safety to criticise this terrible atrocity and acknowledge the unfortunate impact that our position will have on their creative endeavours.
"We don't wish to cause you harm, but it is only through every business, government, sport, institution and cultural organisation adding actions that we can build pressure to stop this war.
"We express our strongest support for Ukraine's vibrant screen industry, who, like all people, deserve to live and work peacefully."
Russian films have won numerous prizes at the Asia Pacific Screen Awards since they began in 2007 and last year gave the best actor prize to Georgian actor Merab Ninidze for his leading role in Alexey German Jr's Russian feature House Arrest and the best animated feature prize to Andrey Khrzhanovsky's The Nose Or The Conspiracy Of Mavericks.
APSA, which has an alliance with the European Film Academy, is the latest film organisation to voice condemnation for Russia's invasion of Ukraine.
Toronto International Film Festival (TIFF) yesterday announced it would bar state-backed Russian film and media bodies from participating in this year's festival, following similar moves this week by Cannes Film Festival and Venice Biennale.