Documentary will premiere as a Special Screening at Cannes.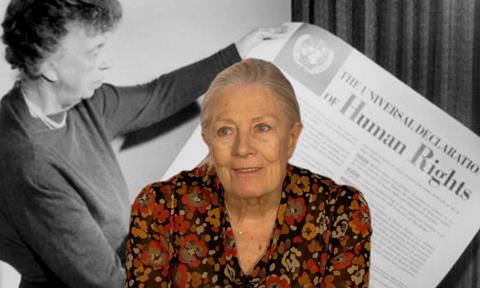 Vienna-based sales outfit Autlook Film Sales has picked up worldwide rights to Vanessa Redgrave's directorial debut Sea Sorrow.
The documentary has been selected for Cannes Special Screenings and is framed as a personal meditation on the refugee crisis.
It features contributions from Ralph Fiennes and Emma Thompson, and is produced by Vanessa Redgrave and her son Carlo Nero of Dissent Projects.
"Vanessa Redgrave is an human rights campaigner who deeply cares about the situation of very young refugees," Autlook Film Sales CEO Salma Abdalla commented.
"She investigates the role of Europe with a personal narrative that organically compares the situation of children during WWII with today's situation.
"Sea Sorrow is a very moving and important film that will resonate with audiences all around the world."
Autlook's sales roster at Cannes includes three-time Tribeca-winning documentary Bobbi Jene, biography of 'star-chitect' Bjarke Ingels Big Time, and Goddesses of Food by Vérane Frédiani, about the women changing the male-dominated world of star chefs.