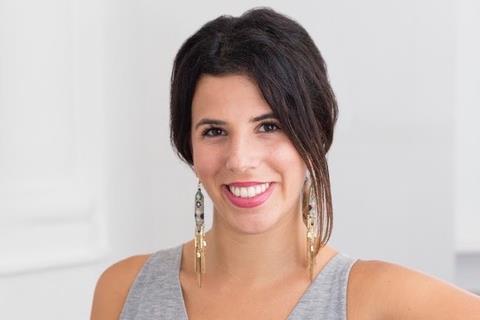 Bankside Films has appointed Krisztina Laszlo as senior sales manager, as the UK sales and finance company prepares for the virtual EFM.
Laszlo joins from social impact distributor Together Films, where she spent nearly a year overseeing distribution and campaigns for documentaries such as Sundance title Coded Bias and The 8th.
It marks a return to Bankside for Laszlo, who previously worked at the company as an international sales executive for Latin American and Eastern European territories from 2016 to February 2020.
In her new role, she will handle sales to Southeast Asia (except China and Japan), Benelux, Czech Republic, Greece, Hungary, Israel, Poland, South Africa, Scandinavia and Turkey. She reports to head of sales Yana Georgieva and managing director Stephen Kelliher.
The London-based outfit, which recently revealed a significant development slate, has also appointed Angelica Ramirez as sales executive, working on sales to Latin America, Spain and Portugal.
Ramirez is a graduate of the NFTS and worked on productions including Kim Hopkins' Cuban fisherman documentary Voices Of The Sea. She will also report to Georgieva and Kelliher.
Bankside's current slate includes Frida Kempff's suspenseful Sundance drama Knocking as well as upcoming features such as Terence Davies' Benediction, starring Jack Lowden; Andrew Legge's sci-fi L.O.L.A.; Niels Arden Oplev's Rose; Stacey Gregg's Here Before, starring Andrea Riseborough; Lee Haven Jones' The Feast; and animation Kensuke's Kingdom.