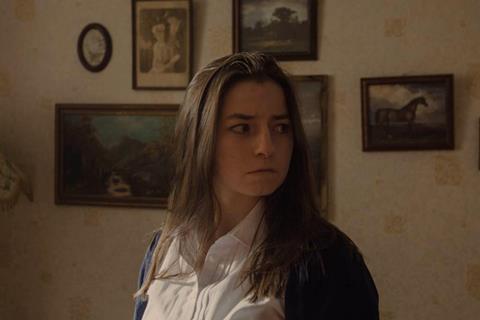 UK-based sales agency Bankside Films has boarded worldwide rights on horror You Are Not My Mother, the feature debut of writer-director Kate Dolan.
Currently in post-production, the film was funded through Screen Ireland's POV scheme, a production funding initiative for female filmmakers that looks to foster distinct Irish female voices.
You Are Not My Mother is produced by Deidre Levins and executive produced by Brendan McCarthy and John McDonnell of Ireland's Fantastic Films, as well as Screen Ireland's Celine Haddad.
The film is inspired by the ancient mythology of the changeling, a creature that takes on human form. In You Are Not My Mother, when a mother returns home after disappearing the week before Halloween, her daughter notices that her behaviour has changed and is increasingly frightening. When Halloween night arrives, the daughter realises she is the only one who can save her.
The film stars Hazel Doupe, Carolyn Bracken and Screen Star of Tomorrow 2019 Jordanne Jones. It was one of six projects in the first edition of the POV scheme, which also included Antonia Campbell-Hughes' It Is In Us All.
Dolan's previous work includes 2017 horror short Catcalls, which won the main award at Ireland's Emerging Directors Awards the following year.
"After an incredibly challenging year it is amazing to be able to see my debut feature You Are Not My Mother completed and start this journey with Bankside," said Dolan. "At times it felt like we might never get to the other side. We are here now because of the support of Screen Ireland and of course the stellar work of all the cast and crew who went above and beyond and gave their all."
"We have been huge fans of Kate's work since we first saw Catcalls and are thrilled to be working with her on her impressive debut feature which will haunt audiences with its modern and compelling take on the ancient mythology of the Changeling," said Stephen Kelliher, managing director of Bankside Films.