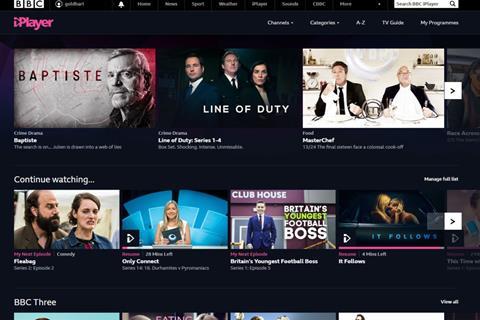 The BBC is revamping iPlayer to offer a 'total TV' experience as it gears up for large-scale expansion of the service.
Director general Tony Hall will outline this evening the BBC's R&D team's ongoing work on the major upgrade, which will come into operation next year.
The news comes just a few months after the BBC was given the go-ahead by Ofcom to expand the VoD service's content offering, by extending the window on virtually all programming from 30 days to 12 months and supercharging archived box sets.
The 'new' iPlayer will "combine live viewing and link to box sets and other content", according to the BBC, although there was little additional detail around what this will look like beyond offering 'unprecedented levels of creative freedom for talent' and a 'broader shop window' for their work.
"The BBC's combination of backing great and different ideas, alongside a complete reinvention of iPlayer, will mean a unique service that will be of huge benefit to the public," Hall is expected to say at a London event this evening.
Also speaking, director of content Charlotte Moore will position the service as "the gateway to all our programmes" and sitting "at the heart of everything that we do".
The BBC is banking on the strength of iPlayer to help it cut through in a TV world that is soon to be populated by several new SVoD services from the US's biggest outfits.
Disney+, Apple TV+, NBC's Peacock and Warner Media's HBO Max are all set to launch in the coming months.
Speaking at the RTS Cambridge Convention recently, Hall said the "second wave of disruption" kickstarted by these launches will most damage Netflix and Amazon as their content is pulled and used to populate the new SVoDs.
He said the BBC can use the opportunity to make the case for the corporation's public service principles and array of content.
This story first appeared on Screen's sister site Broadcast.