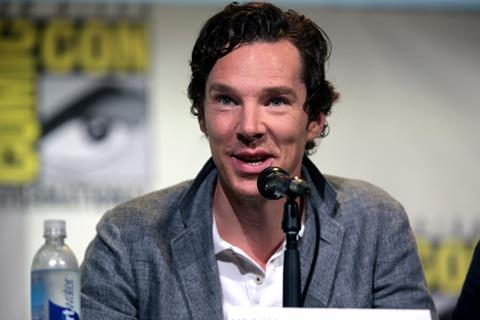 Benedict Cumberbatch is set to star in Cold War drama Ironbark for director Dominic Cooke (On Chesil Beach).
FilmNation Entertainment is handling international sales and will launch the project to buyers in Cannes. UTA Independent Film Group will handle the US sale.
Ben Pugh and Rory Aitken from 42 will produce the feature, alongside Adam Ackland, SunnyMarch and FilmNation.
Cumberbatch and director Cooke will executive produce alongside Tom O'Connor (The Hitman's Bodyguard), Josh Varney (In Darkness) from 42 and SunnyMarch's Leah Clarke. O'Connor also provided the spec script for the project.
Ironbark is based on the true story of Greville Wynne (Cumberbatch), a British businessman who helped the CIA penetrate the Soviet nuclear program during the Cold War. Along with his Russian source Oleg Penkovsky, Wynne provided the intelligence that ended the Cuban Missile Crisis.
FilmNation previously handled international sales on another Cumberbatch-starrer, the Oscar-winning The Imitation Game.
The company's Cannes slate also includes Simon Kinberg's spy thriller 355, starring Jessica Chastain, Marion Cotillard, Penelope Cruz, Fan Bingbing and Lupita Nyong'o in the cast; Pedro Almodovar's Dolor Y Gloria with Antonio Banderas and Penelope Cruz, and Jude Law film The Nest.