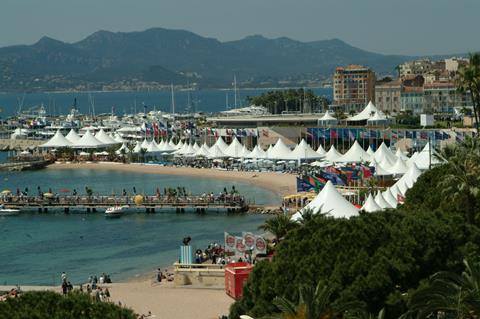 Screen can reveal its critics for the jury grid that will run throughout Cannes 2018 (May 8-19).
There will be nine submitting entries, composed of ten different critics plus Screen's own team.
Each member will review the 21 titles in Competition and assign a score of up to four stars, which are aggregated to crown an overall winner. The results will be published in Screen's Cannes daily magazines as well as here on screendaily.com.
A new addition to the grid from last year is Wang Muyan, from Ellemen in China.
The participating critics are:
Julien Gester/Didier Péron, Libération, France
Katja Nicodemus, Die Zeit, Germany
Wang Muyan, Ellemen, China
Nick James, Sight & Sound, UK
Kong Rithdee, Bangkok Post, Thailand
Tim Robey/Robbie Collin, The Telegraph, UK
Justin Chang, Los Angeles Times, US
Michel Ciment, Positif, France
Screen International
Last year's Cannes jury grid saw a tie for first place, with both Andrey Zvyagintsev's Loveless and Lynne Ramsay's You Were Never Really Here achieving a score of 3.2.
The score to beat is still Maren Ade's German-Austrian comedy Toni Erdmann, which registered an average of 3.7 out of 4 in 2016 for the highest score in grid history.