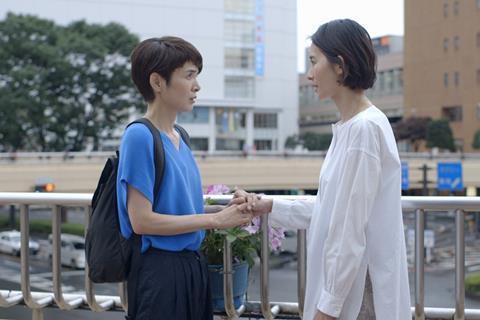 On the eve of the EFM, Berlin-based sales outfit m-appeal has announced two key deals for its Berlinale Competition contender Wheel Of Fortune And Fantasy in advance of the film's world premiere next week.
Leading French arthouse outfit Diaphana will handle Japanese filmmaker Ryūsuke Hamaguchi's latest film in France and is planning a theatrical release later this year on 80 to 150 prints.
Other deals confirmed are Paulo Branco's Lisbon-based Leopardo Filmes for Portugal; GreenNarae Media for Korea; and Andrews Films for Taiwan. All are planning a theatrical release in the second half of 2021.
These are among the first significant deals to be done on any of this year's Berlin Competition titles and come in advance of the film's first market screenings on Monday (March 1).
"The film is a confirmation of Ryūsuke Hamaguchi's huge talent," commented Diaphana CEO Michel Saint-Jean of his company's new acquisition.
M-appeal is also negotiating and on the verge of closing further deals in territories including Taiwan and South Korea.
The cast for Wheel Of Fortune And Fantasy is led by Kotone Furukawa, Kiyohiko Shibukawa, Fusako Urabe and Ayumu Nakajima. It was made through Neopa Inc and Fictive. The producer is Satoshi Takata.
The film comprises three episodes, each revolving around a woman, which tell stories of an unexpected love triangle, a failed seduction trap, and an encounter that results from a misunderstanding. Each story deals with the strange coincidences that happen to women in love.
Hamaguchi has established himself as one of the most prominent contemporary Japanese directors.
His five-hour-plus romantic drama Happy Hour won awards at multiple film festivals, including a shared best actress prize between four of its cast at the 2015 Locarno Film Festival. His next feature Asako I & II was selected for Cannes Competition in 2018.
Hamaguchi also co-wrote the screenplay for Kiyoshi Kurosawa's Wife Of A Spy, which won the Silver Lion at Venice in 2020.