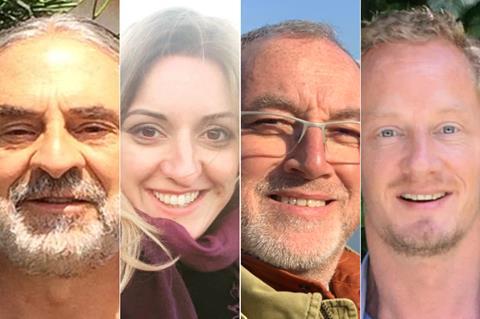 The upcoming Restart Conference (May 18-20) will hear from four production experts about the potential for an international production boom as the industry continues to reopen.
Panelists at the event include location managers Mike Fantasia and Georgette Turner; line producer and unit production manager Sam Breckman; and Mike Day, CEO at Spanish production firm Palma Pictures.
In light of the challenges many have had to face in the last 12 months and the potential of the production floodgates likely to burst open as a backlog of film and TV projects get up and running, this panel will discuss: the options around filming in the 'here and now' within the production landscape; how processes will be different on set; and lessons learned during the pandemic.
It will explore issues such as production protocols, the logistics of travelling and filming internationally and the importance of local expertise as well as insurance requirements, studio space, the variety of locations on offer and the latest incentives.
The live panel will be hosted by Chris Evans, news and locations editor at Screen's sister publication KFTV, and will take place online at 3.15pm on Tuesday, May 18.
Organised by Media Business Insight (MBI), publisher of Screen and Broadcast, the three-day virtual industry conference will see a number of sessions discussing the impact of the pandemic on the industry and how it can move forward, successfully navigating its way into the future. Find out more here.
The conference is free to attend for subscribers of MBI's leading media brands: Screen international, Broadcast, KFTV, Broadcast Intelligence, Commissioners Index and Production Intelligence.
To claim your free subscriber pass for the event, head to the website, register your interest and the team will be in touch. For non-subscribers there are ticket options available from £75, more details can be found on the registration page.
Restart is sponsored and supported by ScreenSkills, the BFI, the British Film Commission and Centtrip.
Restart Conference