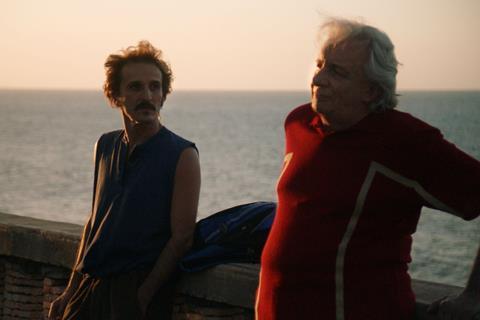 German sales outfit M-Appeal has closed a US deal for Berlinale Panorama title Greta with Rich Wolff and Richard Ross' Breaking Glass Pictures.
The film has also gone to Benelux (Arti Film) and German-speaking territories (GMfilms).
Greta, is the feature debut of Brazilian director Armando Praça, tells the story of an elderly gay nurse who can't find a hospital bed for his transgender friend. He secretly takes home a wounded young man, under police guard on suspicion of murder, and gives his bed to his friend. Brazilian TV star Marco Nanini stars with Denise Weinberg, Demick Lopes and Gretta Star.
Breaking Glass plans to release Greta in the fourth quarter of 2019. Arti will release theatrically in Benelux in early 2020 with GMfilms (active in Germany, Switzerland and Austria) also looking at a 2020 release.
In Brazil, Pandora Filmes is planning a 30- screen,12 city-release of the film in September this year.
"Anchored by a marvellous lead, this is a tale of growing old alone, and quite unexpectedly finding companionship from a broken younger criminal," said Ross, co-president of Breaking Glass Pictures.
Since its Berlinale Panorama premiere, Greta has also screened at BFI Flare in the UK and was selected for the international competition section of Kiev IFF Molodist 2019 in Ukraine, as well as various further European festivals.