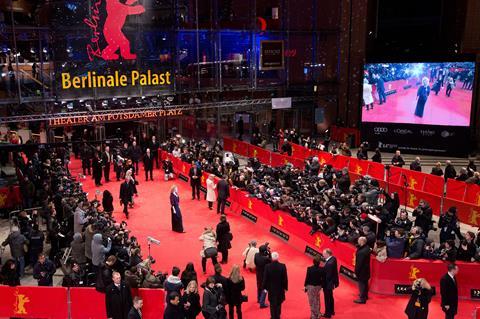 Thirteen projects from Argentina, Brazil, Colombia, Ecuador, Iran, Nigeria, the Philippines, Senegal and South Africa have received production or distribution support from the latest funding round of the Berlinale World Cinema Fund (WCF).
The Fund is run by the German Federal Cultural Foundation and the Berlin International Film Festival, in cooperation with the German Federal Foreign Office, with further support from the Goethe-Institut, Creative Europe - MEDIA programme and the German Federal Foreign Office.
The 30th session jury was composed of curator Anna Hoffmann (Germany), documentary producer Marta Andreu (Spain), producer Roman Paul (Germany) and WCF project manager Vincenzo Bugno. For WCF Africa, additional jurors were producer, festival director and artistic director Alex Moussa Sawadogo (Burkina Faso) and the Berlinale delegate to sub-Saharan Africa Dorothee Wenner (Germany).
Full list of projects:
Four projects directed by former Berlinale Talents will receive production funding:
Anatomy Of Time (Thai)
Dir. Jakrawal Nilthamrong
Prod co: Diversion
€40,000
Aswang (Phil)
Dir. Alyx Ayn Cacanindin
Prod co: Cinematografica Films
€37,000
La Jauria (Col)
Dir. Andrés Ramírez
Prod co: Valiente Gracia, Alta Rocca Films
€30,000
Octopus Skin (Ecu)
Dir. Ana Cristina Barragán
Prod co: Caleidoscopio Cine, Unafilm
€40,000
A further five projects will also receive production funding:
Eureka (Arg)
Dir. Lisandro Alonso
Prod co: 4L, Komplizen Film
€50,000
Las Mil Y Una (Arg)
Dir. Clarisa Navas
Prod co: Varsovia Film, Autentika Films
€30,000
Royal Court (Braz)
Dir. Julia da Simone
Prod co: Anavilhana, Uma pedra no sapato
€30,000
The Legend Of The Vagabond Queen Of Lagos (Nig-SA)
Dir. Elijah Segun, James Tyler
Prod co: Slum Dwellers International
€40,000
Tribunal Du Fleuve (Sen)
Dir. Alassane Diago
Prod co: Karokinka, MAJA
€40,000
Two of the four films to receive distribution funding are directed by Berlinale Talent alumni:
La Familia Sumergida (Arg)
Dir. María Alche.
Distributor: Cine Global (Ger)
€6,000
The Harvesters (SA)
Dir. Etienne Kallos
Distributor: Pyramide Distribution (Fr), Velvet Spoon (Pol), Indigenous Films (SA)
€26,400
Two further interantional projects will be supported with distribution funding:
La Flor (Arg)
Dir. Mariano Llinás
Distributor: Grandfilm (Ger)
€9,000
No Date No Signature (Iran)
Dir. Vahid Jalilvand
Distributor: Farbfilm Verleih (Ger)
€8,000