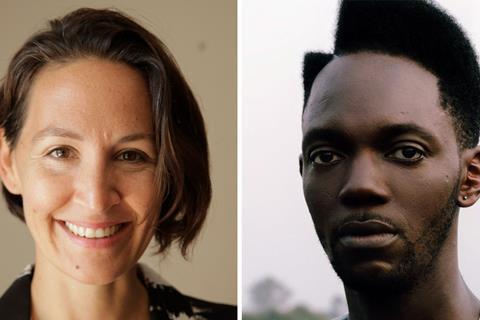 The Berlinale's World Cinema Fund (WCF) has awarded a combined €592,000 ($717,000) to 12 projects in its latest funding round.
The level of funding allocated is up nearly 50% on the previous round in July. Organisers said it intended to "support independent cinema even more strongly in times of crisis".
Projects receiving support hail from Brazil, Democratic Republic of the Congo, Dominican Republic, Guinea, Indonesia, Iran, Israel, Kyrgyzstan, Mozambique, Senegal and Turkey.
Selected directors that previously participated in Berlinale Talents include Melisa Önel (Aniden), Nelson Makengo (Rising Up At Night), Edwin (Vengeance Is Mine, All Others Pay Cash), Davi Pretto (Casa No Campo) and Alireza Khatami (The Things That You Kill).
The WCF jury comprises director Teona Strugar Mitevska (North Macedonia), documentary producer and creative advisor Marta Andreu (Spain), producer Zsuzsanna Kiràly (Germany/Austria) and WCF director Vincenzo Bugno (Italy/Germany). Jurors for WCF Africa are Alex Moussa Sawadogo (Burkina Faso), festival director for Afrikamera and artistic director of the Ouaga Film Lab; and Berlinale delegate for sub-Saharan Africa Dorothee Wenner (Germany).
The jury made its selection from 163 submitted projects from a total of 48 countries.
The fund is run by the German Federal Cultural Foundation and the Berlin International Film Festival, in cooperation with the German Federal Foreign Office, with further support from the Goethe-Institut.
Production Funding
Aniden (Turk)
Dir. Melisa Önel
Production: Vigo Films, Alara Hamamcıoğlu.
Funding: €35,000
Pepe, The Imagination Of The Third Cinema (DR)
Dir. Nelson Carlos de los Santos
Production: Monte y Culebra (DR), Pablo Lozano and Joe Vision (Nam), Joel Haikali
Funding: €40,000 / €80,000 from WCF ACP
Rising up at Night (Congo)
Dir. Nelson Makengo
Production: Mutotu Productions (Congo), Dada Kahindo and Film Five GmbH (Ger), Florian Schewe
Funding: €20,000 / €20,000 from WCF ACP
Vengeance Is Mine, All Others Pay Cash (Indo)
Dir. Edwin
Production: Palari Films, Meiske Taurisia.
Funding: €25,000
The First 54 Years (Isr) Documentary
Dir. Avi Mograbi
Production: Avi Mograbi Films, Avi Mograbi.
Funding: €25,000
Les Enfants Terribles (Turk) Documentary
Dir. Ahmet Necdet Cupur
Production: Liman Film (Turk), Nadir Öperli and Jyoti Film UG (Ger), Anke Petersen
Funding: €25,000
WCF Europe
Casa No Campo (Braz)
Dir. Davi Pretto
Production: Tokyo Filmes (Braz), Paola Wink and Dublin Films (Fr), David Hurst
Funding: €40,000
The Things That You Kill (Iran)
Dir. Alireza Khatami
Production: Payman Maadi (Iran), Payman Maadi and Fulgurance (Fr), Elisa Sepúlveda
Funding: €30,000
Esimde (Kyrg)
Dir. Aktan Arym Koubat
Production: Oy Films (Kyrg), Altynai Koichumanova and A.S.A.P Films (Fr), Čedomir Kolar
Funding: €30,000
WCF Africa
O Ancoradouro Do Tempo (Moz)
Dir. Sol de Carvalho
Production: Promarte (Moz), Sol de Carvalho, Gamboa & Gamboa Produções (Angola), José Augusto Octávio Gamboa dos Passos and Caméléon Production (Mauritius), David Constantin
Funding: €30,000 / intended additional funding by WCF ACP: €60,000
Le Tueur Qui Me Redonna La Vie (Guinea) Documentary
Dir. Mama Keita
Production: KIF Productions (Sen), Rone Camara
Funding: €19,000 / intended additional funding by WCF ACP: €38,000
Augure (Congo)
Dir. Baloji Tshiani
Production: Tosala Films (Congo), Emmanuel Lupia and Wrong Men (Bel), Benoit Roland and Radical Media (Ger), Emily Rudge
Funding: €25,000 / intended additional funding by WCF ACP: €50,000