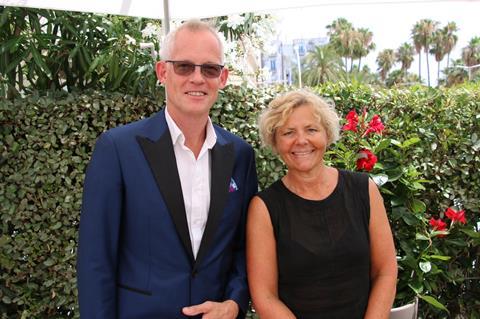 Film agencies and public film funders from Europe and beyond have signed up to an inclusion and equality production fund called New Dawn, which was launched in Cannes today (July 12) by Bero Beyer, CEO of the Netherlands Film Fund, and Anna Serner, CEO of the Swedish Film Institute (SFI).
The new gap-financing fund will be managed by the Netherlands Film Fund and will offer a maximum of €200,000 for individual feature fiction films and €100,000 for feature docs. The grants are non-recoupable.
New Dawn will support between five and 10 projects a year and is aimed at groups of filmmakers that have traditionally found it hard to get financing for their projects. Applications will be open from spring 2022.
The fund is open to feature-length fiction films of at least 60 minutes, and documentaries with a director, producer and/or screenwriter from one of the groups that the United Nations Human Rights Act specifies as a discriminated group. Eligible projects must have 50% of their funding in place.
"There is a vast number of new perspectives and narrative voices which we need to bring out into the light," explained Serner. "The film industry is still a closed shop founded on old networks. More filmmakers need to be let in if the film industry is to be as vibrant, exciting and important as it can be."
Alongside Netherlands and Sweden, Slovenia, Denmark, Finland, French and Flemish Belgium, and Luxembourg have already signed up for the programme. More countries will be announced in the autumn.
For the fund's pilot phase, these national funding bodies are expected to commit for three years with an opt-out after two years. New partners can join the initiative at any new cycle.
The fund has an expected annual net-investment capacity of at least €1M, excluding operational costs and administration.