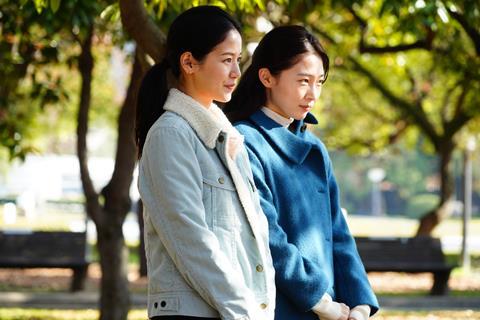 Ryusuke Hamaguchi's Drive My Car has motored to the top on Screen's 2021 Cannes Jury Grid, whilst Sean Penn's Flag Day has received the lowest score so far this year.
With a mean score of 3.5 from jurors, Drive My Car – an adaptation of Haruki Murakami's short story – moved ahead of previous grid leader Annette. The film scored at least a three (good) from all our critics, with five scores of four (excellent).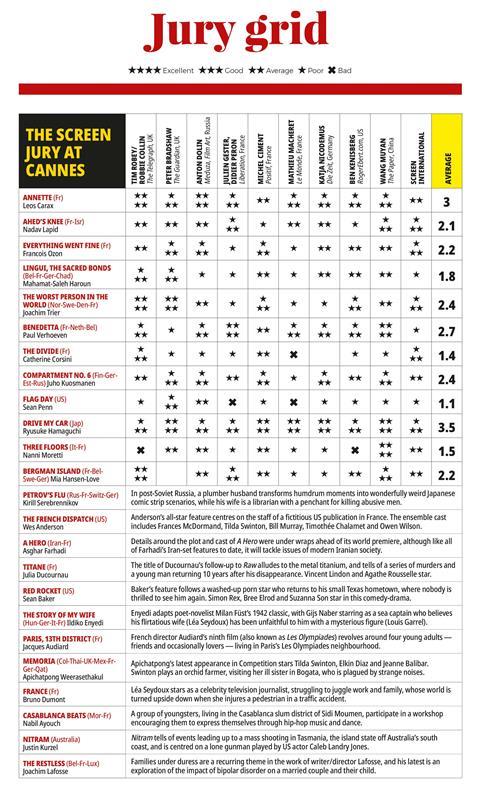 It was not a happy return for Sean Penn on the grid, with father-daughter drama Flag Day receiving an average of 1.1 from the 10 critics. This is slightly better than Penn's previous Cannes title The Last Face, which scored 0.2 in 2016 - still a record low score to this day. Flag Day received two 0s (bad); though it did impress The Guardian's Peter Bradshaw who awarded it a three.
Benedetta arrived in third place with a mean score of 2.7. Paul Verhoeven's thriller, inspired by the true story of a lesbian nun, garnered a polarised reaction from the jurors. Critics for Screen and The Guardian awarded it one (poor), but Liberation's critics Julien Gester and Didier Péron, and The Paper's Wang Muyan gave it top marks of four.
Juho Kuosmanen's Compartment No. 6 and Mia Hansen-Løve's Bergman Island both landed in the middle of the grid with mean scores of 2.4 and 2.2 respectively. The Telegraph ( Robbie Collin and Tim Robey) were fans of the latter, awarding the film its only four so far (one review is still outstanding).
Finally, languishing with Flag Day at the bottom of the grid are Catherine Corsini's The Divide – scoring 1.4 - and Nanni Moretti's Three Floors – just ahead with 1.5. Like Flag Day, Moretti's film received two 0s, from The Telegraph and Rogerebert.com's Ben Kenisberg.
At the halfway point in the grid so far scores are on average lower than the equivalent point in 2019. Ten titles into 2019's 21 film-strong grid the average score was 2.5, whilst this year 12 titles in the average score is just 2.1.
Next up on the gird are Petrov's Flu and The French Dispatch.