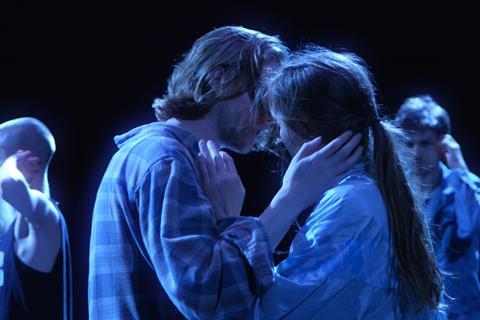 Brussels-based sales company Best Friend Forever (BFF) has acquired Patric Chiha's documentary If It Were Love ahead of its premiere in the Berlinale's Panorama section in February 2020.
The film is about the production of dance work Crowd by renowned French-Austrian choreographer Gisèle Vienne. The show, exploring the 1990s rave scene, recently played at the UK's Sadler's Wells as part of its international tour.
The documentary follows its 15 young dancers of different origins and horizons on tour. From theatre to theatre, the production mutates into strange, intimate relationships. It is hard to tell whether the action on stage is contaminating real life, or vice-versa.
Chiha's last documentary Brothers Of The Night, about Bulgarian Roma boys who sell their bodies in Vienna, also premiered in Panorama in 2016. His fiction films include the 2009 drama Domain, starring Béatrice Dalle, which premiered in Venice Critics' Week.
"I recently saw Crowd live and was directly stunned by how cinematographic it was," said BFF co-chief Martin Gondre. "Gisèle Vienne's very unusual way of working with her dancers is perfectly captured by Patric in his film. It brings you to a very special place, mixing the genre and playing with reality."
Norte Distribution has acquired rights for France and will release the film on March 4.
If It Were Love is produced by Chiha's longtime producer Charlotte Vincent at Paris-based Aurora Films, whose credits also include Cambodian drama Diamond Island by Davy Chou and Heaven Sent by Wissam Charaf, which both screened in Cannes.
Other titles on the BFF slate in include Ukrainian director Valentyn Vasyanovych 2019 Venice Orizzonti winner Atlantis and Belgian-Colombian Nicolas Rincon Gilles's Valley Of Souls which won the Etoile d'Or at Marrakech earlier this month.
BFF is a sister company of Paris-based Indie Sales. It was launched on the eve of Cannes this year by former Indies Sales marketing and festivals manager Martin Gondre and entertainment lawyer Charles Bin with the support of Indie Sales co-founder Nicolas Eschbac