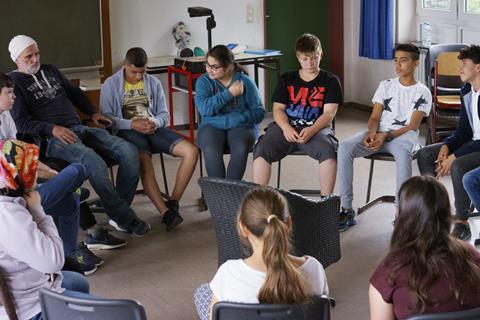 Berlin-based sales outfit Films Boutique is to handle world rights on Maria Speth's Berlinale competition entry, Mr Bachmann And His Class.
A German distributor, Grandfilm, is already on board and is looking to release the film theatrically this summer.
The documentary was produced by Speth through Berlin-based Madonnen Film, and co-written with Reinhold Vorschneider.
Mr Bachmann And His Class explores the close bond between an elementary school teacher and his students. His unconventional methods clash with the complex social and cultural realities of the provincial German industrial town they live in.
Speth works in both documentary and fiction. Her previous films include Berlinale 2014 premiere Daughters, 2009 documentary 9 Lives and 2007 drama Madonnas starring Sandra Hüller, which also premiered in Berlin.
The title marks the latest doc acquisition for Films Boutique, which also recently acquired Sundance 2021 non-fiction title, The Most Beautiful Boy In The World by Kristina Lindström and Kristian Petri.
The company also handled Clint Bentley's Jockey, which it co-represented with ICM. The film won Sundance's US Dramatic special jury award for best actor for Clifton Collins Jr. and was picked up by Sony Pictures Classics for worldwide rights.