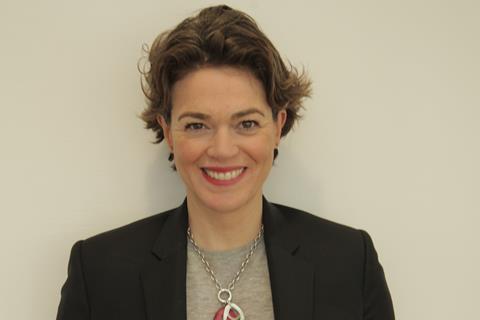 The British Film Institute (BFI) has promoted Harriet Finney to deputy CEO and executive director of the new corporate and industry affairs team.
Working alongside CEO Ben Roberts, Finney will focus on the strategic leadership of the BFI's work with the cultural sector, industry and government. She will lead on the successor to the BFI's five-year BFI2022 strategy.
The BFI has also expanded the role of director of international affairs Neil Peplow to director of industry and international affairs, with a specific focus on policy and funding interventions to drive industry growth. Peplow will take on responsibility for the BFI's skills strategy and certification unit, alongside his remit overseeing international strategy and the recently launched Global Screen Fund.
Additionally, Rishi Coupland is joining the BFI in July as the new head of research and insight, developing a research programme giving insight into BFI audiences and trends across the sector and supporting the development of evidence-led policy. Coupland is currently head of data intelligence at the National Theatre in London.
Both Peplow and Coupland will work on Finney's team.
Finney joined the BFI in September 2017 as director of external affairs; and heads up the organisation's Screen Sector Task Force which guides industry engagement with government, on issues relating to Brexit, free trade negotiations and most recently the restart following the pandemic. She was previously deputy CEO at the Creative Industries Federation.
"Bringing our National Lottery funding alongside our policy, strategy and research work makes perfect sense," said Finney. " These are powerful levers for change and bring to life our commitment to make the UK's screen industries and our film culture genuinely accessible and available to all."
"Harriet and her teams have been nothing short of incredible over the past year - coordinating a strong and well-evidenced plan across industry and government to lead us out of lockdown," added Roberts.
The appointments come soon after the news of Mia Bays' role as director of the BFI Film Fund from this autumn, which was welcomed by the industry; while Jackie Edwards will lead the Young Audiences Content Fund.