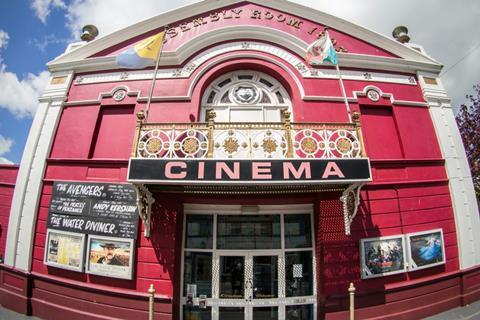 More than 140 independent cinemas in the UK have received a share of £759,159 ($1m) from the BFI to support diverse film programming and bring audiences back to the big screen.
The BFI FAN Film Exhibition Fund was launched in August to support cinemas, arts centres, festivals and community groups looking to deliver a broad range of cultural programming and reconnect with audiences in the wake of the pandemic.
As various lockdown restrictions begin to ease, the funds are intended to ensure that a broad range of films are programmed at independent cinemas in England, Scotland, Wales and Northern Ireland once they restart, ensuring UK and international titles are available to audiences throughout the country.
Further priorities of the fund include incentivising exhibitors to embed inclusion and environmental sustainability into their approach to reopening.
The fund was made available to more than 1,200 members of the BFI's Film Audience Network (FAN), which comprises eight film hubs managed by film organisations across the UK.
As well as National Lottery funding, handled by the BFI, the fund was supported by a donation from global streaming platform Mubi. Screen Scotland and Film Hub Wales have also provided additional funding.
Ben Luxford, BFI's head of UK audiences, said the organisation was "committed to the big screen experience" and reinforced its pledge to support independent venues that would offer a diverse range of programming.
"These cultural spaces across the UK are at the centre of their communities, so with this fund we hope that these film exhibitors will be in a stronger position to restart activity and programme films, seasons and deliver festivals that everyone is able to enjoy," he added.
The BFI continues to work with the UK government on a £30m Culture Recovery Fund for Independent Cinemas in England, which is aimed at supporting venues with costs around health and safety, and resilience funding, as these theatres look set to operate at a lower capacity post-lockdown. Further awards are expected to be announced this month.