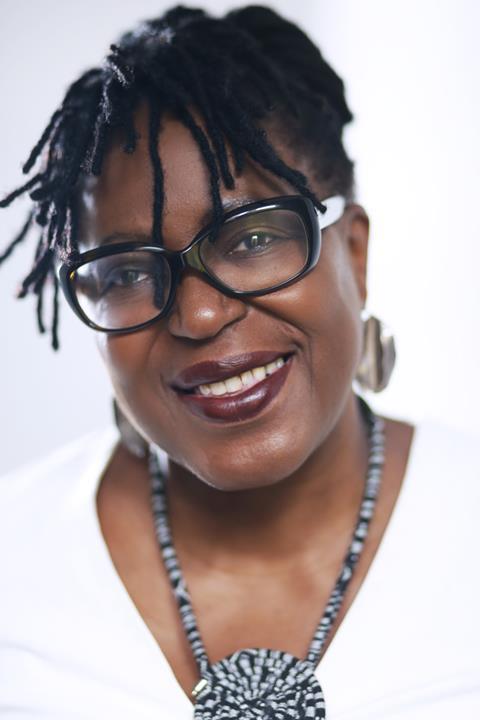 The British Independent Film Awards (Bifa) has awarded its special jury prize to film curator June Givanni.
The award honours an unsung hero of the film industry and is normally handed out at the Bifa awards ceremony - the 2020 edition of which was held online in February.
Givanni is a curator and archivist who specialises in African and African diaspora cinema and has worked in film and broadcasting for over 30 years. She founded the June Givanni Pan African Cinema Archive, based on her personal collections.
In the early 1980s she helped bring Third Eye London's first Festival of Third World Cinema to London and was active in working for the creation of specialist distribution circuits for the work of Black filmmakers.
She also worked as a film programmer at the Greater London Council's Ethnic Minorities Unit, and ran the African Caribbean Film Unit at the British Film Institute.
Bifa juror Anthony Andrews, co-founder and creative director of We Are Parable, said: "The jury believe that June has made an extraordinary, selfless and lifelong contribution to documenting a pivotal period of film history. We hope that this award can not only help encourage a new generation of Black and Brown filmmakers to be aware of June's archive of Black film but also of June's exceptional work."
Givanni added: "This archive needs to be protected and that's why I'm still working to make sure that happens in the longer term. As a custodian, I would like to see the archive reach its full potential. It's a major responsibility but one that I have been privileged to accept."
Previous winners of the award include Amanda Nevill, Horace Ové and Femi Oguns.
The 2020 Bifa awards, held on February 18, 2021, saw Rocks collect five prizes including best British independent film.