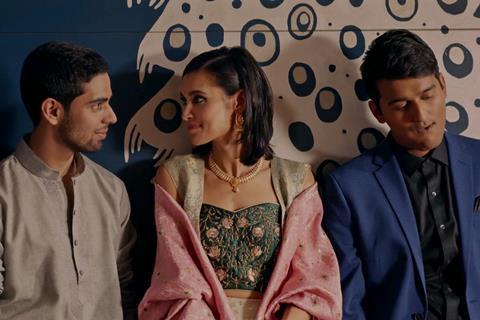 Bleecker Street has picked up US rights to writer-director Geeta Malik's comedy India Sweets And Spices produced and financed by Madison Wells and SK Global Entertainment.
Sophia Ali and Rish Shah star in the story about a young woman who returns to her family's posh suburban New Jersey home after a year away at college and upends their well-ordered life with her brash independence. After befriending the handsome son of the new owners of the local Indian grocery, she invites his family to a dinner party where family secrets are revealed.
Manisha Koirala, Adil Hussain, Rish Shah, Deepti Gupta, and Ved Sapru round out the key cast. Naomi Despres, Sidney Kimmel, John Penotti and Gigi Pritzker serve as producers and the executive Producers include Adrian Alperovich, Kilian Kerwin, Mark O'Connor, Bruce Toll, and Rachel Shane.
Bleecker Street's Kent Sanderson and Avy Eschenasy negotiated the deal with CAA and SK Global and Madison Wells's respective heads of business affairs, Brian Kornreich and Steve Tsoneff.