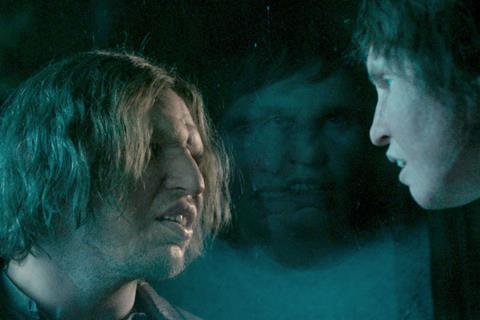 Ali Abbasi's Border (Gräns) was the big winner at Sweden's Guldbagge Awards, which were announced last night (Jan 29) in Stockholm.
The film, which also won the top prize in the Un Certain Regard strand at Cannes last year, scooped six awards in total, including best film and best actress for Eva Melander.
Peter Grönlund's Goliath won four awards including best actor for Joakim Sällquist and best screenplay.
Reconstructing Utøya won best director for Carl Javér and best Documentary.
Full list of winners
Best Film
Border (Gräns)
Best Director
Carl Javér for Reconstructing Utøya (Rekonstruktion Utøya)
Best Actress in a Leading Role
Eva Melander for her role as Tina in Border (Gräns)
Best Actor in a Leading Role
Joakim Sällquist for his role as Roland in Goliath (Goliat)
Best Actress in a Supporting Role
Lena Nilsson for her role as Simone in Videoman (Videomannen)
Best Actor in a Supporting Role
Eero Milonoff for his role as Vore in Border (Gräns)
Best Screenplay
Peter Grönlund for Goliath (Goliat)
Best Cinematography
Kristoffer Jönsson for Garden Lane (Trädgårdsgatan)
Best Editing
Dino Jonsäter for Goliath (Goliat)
Best Costume
Ingrid Sjögren for The Cake General (Tårtgeneralen)
Best Sound/Sound Design
Christian Holm for Border (Gräns)
Best Makeup
Göran Lundström, Pamela Goldammer and Erica Spetzig for Border (Gräns)
Best Original Score
Johan Testad for Goliath (Goliat)
Best Set Design
Ulrika von Vegesack for A Moon of My Own (Ted – För kärlekens skull)
Best Visual Effects
Peter Hjorth, Mikael Windelin and Christian Sjöstedt for Border (Gräns)
Best Short Film
The Martyr (Martyren) by Ahmed Abdullahi
Best Documentary Film
Reconstructing Utøya (Rekonstruktion Utøya) by Carl Javér
Best Foreign Film
Shoplifters by Hirokazu Kore-eda
The Guldbagge Audience Award
The Cake General (Tårtgeneralen)
Newcomer of the Year
Film collective Crazy Pictures
Lifetime Achievement Award
Actress Yvonne Lombard
Gullspira (for extraordinary contributions to films for children)
Prroducer, director and screenwriter Linda Hambäck