EXCLUSIVE: Guðmundur Arnar Guðmundsson directed Venice 2016 Queer Lion winner. Separately, FilmRise has acquired Sundance documentary It's Not Yet Dark.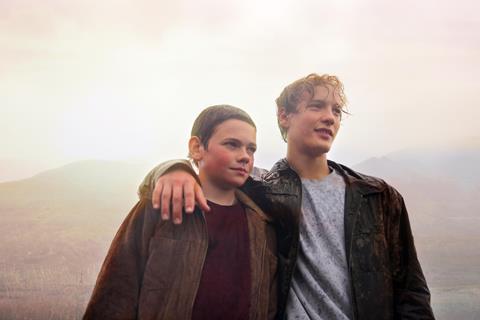 The LGBT coming-of-age tale received its US premiere at the Chicago International Film Festival where it won the Q Hugo Award, and screened in Toronto, Palm Springs and Goteborg, where it received the Lorens Award.
Heartsone takes place in a remote fishing village in Iceland where teenagers Thor and Christian experience a turbulent summer as one tries to win the heart of a girl and the other discovers feelings toward his best friend.
When summer ends and weather turns colder, the youngsters must start to face up to adulthood.
Breaking Glass plans a limited theatrical release followed by VOD and DVD in the third quarter.
"Director Guðmundur Arnar Guðmundsson's debut feature Heartstone is a stunning film about the sexual awakening of two teenage boys, and the incredibly beautiful, yet harsh conditions of Iceland provide a magnificent setting for this very moving coming-of-age tale," Breaking Glass co-president Richard Ross said.
CEO Richard Wolff and Amanda Rae Simon negotiated the North American deal with Films Boutique head of acquisitions Gabor Greiner at the recent Berlinale.
"This richly atmospheric and tender study of a beautiful friendship set in the amazing landscape of rural Iceland will find a wide fan base among US moviegoers," Greiner said. "Guðmundur's award-winning debut feature has found the perfect home with our friends at Breaking Glass."
FilmRise has picked up North American rights to Frankie Fenton's documentary It's Not Yet Dark, a recent Sundance premiere narrated by Colin Farrell that tells the story of Irish filmmaker Simon Fitzmaurice, who has ALS and directed his first feature film using ground-breaking eye gaze technology. FilmRise will release theatrically in mid-2017.