Philadelphia-based distributor Breaking Glass Pictures has scored its first deal in Toronto this year, picking up North American rights to Marcelo Caetano's Brazilian drama Body Electric.
The deal was done with sales agent M-Appeal. The film premiered at International Film Festival Rotterdam earlier this year and also played at Guadalajara and Hong Kong film festivals as well as LA's Outfest.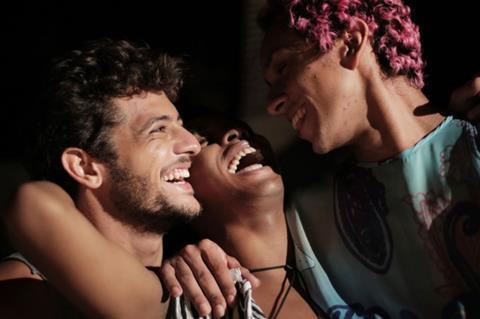 Body Electric stars Kelner Macêdo, Lucas Andrade, and Welket Bungué in the story of a factory worker who decides one night after a tough shift of overtime to go out drinking with his coworkers, a decision that opens up new horizons for the group.
Breaking Glass is planning a limited theatrical in release in LA followed by DVD and VoD distribution in December.
Written and directed by Marcelo Caetano, the film's production team includes producers Marcelo Caetano and Roberto Tibirlçá; executive producer Ana Rabelo, and associate producer Ivan Melo.
"We are thrilled to add Body Electric to our upcoming slate of titles", said Richard Ross, co-president of Breaking Glass. "Marcelo Caetano has crafted a sensual, beautiful, and relatable story of a contemporary young gay man trying to navigate his way through life, and dealing with love, sex and intimacy along the way. It is a wonderful addition to our growing roster of films from South America."