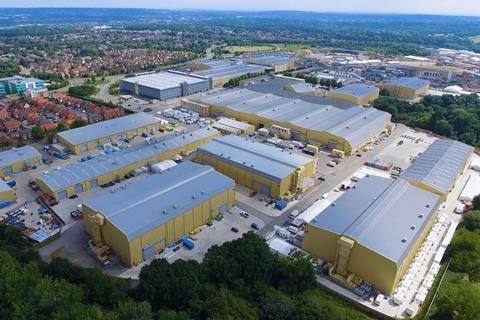 Adrian Wootton, chief executive of the British Film Commission, has expressed concerns about planned rises in business rates at English and Welsh film studios that may impact the amount of international production and inward investment flowing into the UK.
According to the Financial Times, the big studio facilities including Leavesden, Pinewood and Shepperton, are facing an initial 30% hike in property taxes from April onward and further increases in coming years. This follows the UK government's Valuation Office Agency's [VOA] most recent assessment of the value of the sites – the first such assessment since 2017.
The mooted rises would have a direct impact not just on UK-based studio operators and owners but on major international companies such as Warner Bros, which owns Leavesden, and Universal and Sky with their Sky Studios Elstree facility.
It is understood property experts had been expecting a significant increase in these business rates as the studios have been expanding rapidly. According to the British Film Institute, film and high-end television production spend in the UK reached over £5.64bn in 2021.
"What the private businesses weren't anticipating was necessarily the scale of the increase," said Wootton.
Scotland and Northern Ireland will not be affected by the proposed business rate rise.
Business model awareness
The BFC has intervened to facilitate dialogue between the VOA, the Department of Digital, Culture, Media and Sport (DCMS) and the studios. Business rates are worked out on properties' rateable values. It is suggested the VOA will now be charging the studios too much.
"There are discussions and meetings going on right now," Wootton confirmed. "It is a complicated picture and what we want is to make sure the ratings office is aware exactly how the business model operates."
The BFC is urging those involved "not to get hysterical" about the changes, which won't be introduced for several months.
Wootton said: "We don't [want to] undermine the fantastic competitiveness" of the UK's film and TV studios. "The industry has invested, and private investors have invested, billions of pounds building new infrastructure to support that demand and we don't want to do anything to clip the wings of that infrastructure development."
The BFC is not lobbying for a specific figure at which the new business rates should be set, he explained. "What we are doing is saying that the rateable increases that are potentially proposed could have an adverse impact on the businesses of those studios and thus an adverse impact on our competitiveness. We don't want that to happen."
"A film or TV studio's new rateable value will reflect changes in rental values from 2015 to 2021," a spokesperson from the VOA told Screen. "Since 2015, the growth in streaming services and attractiveness of producing in the UK has led to an increase in rental values. We encourage ratepayers in all sectors, including the film and TV industry, to check their valuations and let us know if any information we hold about their property is incorrect."