Brad Furman's crime thriller stars Bryan Cranston and Diane Kruger.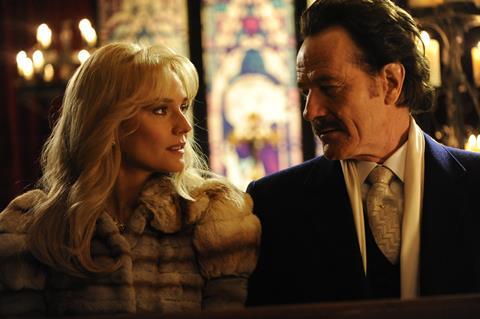 Broad Green Pictures has acquired US rights to Brad Furman's adaption of Escobar crime thriller The Infiltrator.
The deal, struck during the Cannes market this week, will see Broad Green add the film to its 2016 slate.
The agreement was brokered on behalf of the filmmakers by WME, while Dylan Wiley, president of specialty releasing and Chris Tricarico, evp business affairs handled for Broad Green.
Based on a true story, The Infiltrator is set amidst the lavish excess of the 1980s and tells the story of undercover agent Robert Mazur.
Breaking Bad star Bryan Cranston plays Mazur, a customs and excise agent who went undercover as Robert Musella and traded on mob connections to become the confidant to scores of the international underworld, and the bankers who enabled them.
In an elaborate sting, the operation reeled in key players in a chain stretching all the way to drug kingpin Pablo Escobar, with arrests that led to the collapse of the Bank of Credit and Commerce International.
Based on Mazur's autobiography, the adaptation was written by Ellen Brown Furman.
Other cast includes John Leguizamo, Benjamin Bratt, Elena Anaya, Olympia Dukakis, Juliet Aubrey and Amy Ryan.
Director Furman is perhaps best known for Matthew McConaughey drama The Lincoln Lawyer (2011) and crime thriller Runner Runner (2013), starring Ben Affleck and Justin Timberlake.
Produced by Good Films' Miriam Segal, the feature is co-financed by Bank Leumi, Good Films and LipSync.
It marks the first production to shoot from Good Films' slate, which Screen first reported on in November 2012.