The inaugural UK Visual Effects Society Awards takes place later this week.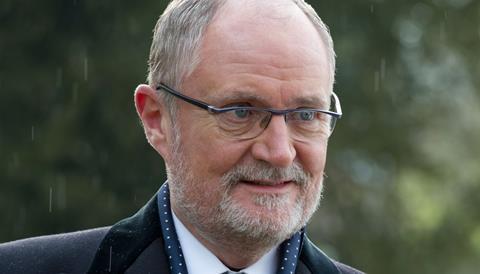 VFX supervisor Steve Begg and actor Jim Broadbent will be honoured at the inaugural UK Visual Effects Society Awards.
Begg, whose credits include Aliens, Batman and Spectre, will receive the Vanguard Award for Leadership and the Advancement of Visual Effects in the UK.
Actor Jim Broadbent will be given the Inspiration Award for promoting awareness of visual effects through his body of work, which includes recent dramas War And Peace and London Spy (both BBC).
The awards aim to celebrate and recognise exceptional artistry in the fields of visual effects and filmed entertainment.
VES UK chair Brooke Lyndon-Stanford said: "The UK VES Awards are inspired by the fact that the biggest box office hits of all time are visual effects-driven, yet very few know who the artists are.
"We want to highlight these achievements and give the stars of VFX worldwide recognition."
Highlights of the 14th Annual VES Awards, which took place in Los Angeles in February, will also be shown.
The UK awards take place on March 17.
This story originally appeared on Screen's sister publication Broadcast.