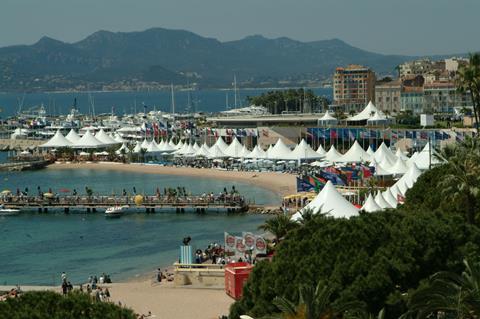 France is set to relax Covid-19 entry rules for non-EU citizens arriving in the country from the UK or the US, lifting the requirement for a "compelling reason" or to quarantine for fully-vaccinated people from June 9.
People who meet this requirement will still need to show French authorities a negative PCR test on arrival, taken within 72 hours of departure, or an antibody test that is no more than 48 hours old.
It is a move that will be a welcome development for UK-based film professionals who are hoping to travel to the Cannes Film Festival, which begins on July 6.
However, because France is on the UK amber list, at present travellers must still quarantine for ten days on their return to the UK (or five days if visitors pay for a private test). The British list of approved destinations is reviewed every three weeks.
Festival president Pierre Lescure referenced upcoming changes to travel rules at yesterday's press conference, where the event's Official Selection was unveiled.
Last week, France announced tough restrictions for non-EU citizens who wished to enter the country from the UK, following rising cases there of the so-called Covid-19 Delta strain, first detected in India.
The measures, which took effect on May 31, effectively banned non-EU citizens from travelling from the UK to France unless they had a compelling reason for their trip such as a death in the family.
UK citizens who met this requirement also needed to show a negative test, taken within 48 hours of departure, and then self-isolate for seven days. French and other EU citizens travelling from the UK did not need a compelling reason but also had to present a PCR test and quarantine.
These regulations have now been adjusted as part of a wider traffic-light based plan to manage travel within the European Union and from destinations outside the bloc this summer while the Covid-19 virus continues to circulate.
Under the plan, fully-vaccinated EU citizens will be able to travel freely through the 27-country union but will have to carry a so-called green pass showing proof of their vaccinations.
As of June 2, 2021, the UK and US were on the amber list reserved for countries where the virus is still circulating but under control, without the widespread presence of "worrying variants". All countries not defined as green or red are on this list.
A table of requirements published by the government on Friday stated that fully vaccinated people arriving from countries on the amber list will simply need a PCR or antibody test. Non-vaccinated people will still need a compelling reason, as well as a negative PCR test and to quarantine.
The green list is reserved for countries where there is no active circulation of the virus. As of June 2, it featured all 27 EU states, Australia, South Korea, Israel, Japan, Lebanon and New Zealand.
The red list covers countries where the virus is still actively circulating and where "worrying variants" are widely present.
It currently features South Africa, Argentina, Bahrain, Bangladesh, Bolivia, Brazil, Chile, Colombia, Costa Rica, India, Nepal, Pakistan, Sri Lanka, Suriname, Turkey and Uruguay.
Travellers from these countries need a "compelling reason", PCR tests and are required to quarantine for between seven to 10 days, depending on whether they are vaccinated or not. Travel to these countries is currently discouraged by the French government.