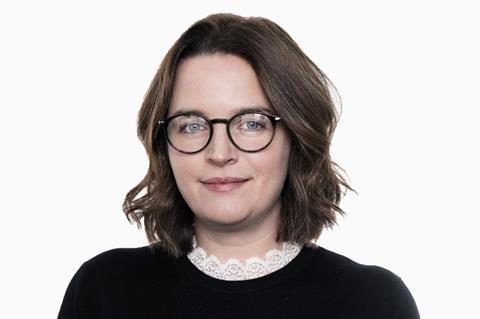 Cannes Film Festival has appointed Agnès Leroy as head of press with immediate effect, following the departure of predecessor Aïda Belloulid to take up a new role at Netflix France.
Like Belloulid, Leroy arrives from Bruno Barde's Paris-based cinema PR and film festival company Le Public Système Cinéma, where she was senior communications and PR manager.
Leroy began her film career in 2005 working at the La Cinématheque Française in Paris and also briefly at Cannes Directors' Fortnight before joining Le Public Système Cinéma in 2006.
She spent a decade working as a film publicist at a national and international level before focusing more specifically on the communications strategy for festivals organised by the Le Public Système Cinéma, such as Deauville American Film Festival and Gérardmer Fantastic Film Festival.
Leroy will be hitting the ground running with her first big Cannes press event being the announcement of the 2021 Official Selection on Thursday (June 3). The press conference is due to take place at the Normandie UGC cinema in central Paris from 11am local time.
Belloulid originally joined Cannes Film Festival from Le Public Système Cinema in January 2019, replacing the longtime head of press Christine Aimé. She oversaw communications for one physical edition in 2019 ahead of the pandemic, which forced the festival to abandon a full-scale physical edition in favour of a Cannes 2020 label and a small symbolic event in the autumn.