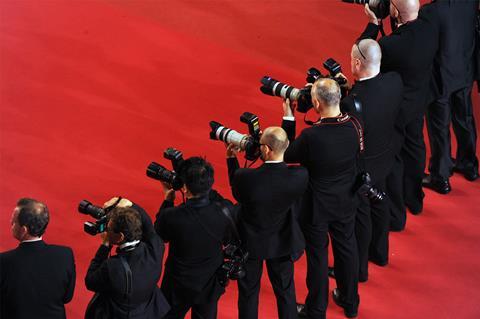 Thierry Fremaux has revealed major changes to press screenings ahead of this year's Cannes Film Festival (May 8-19).
The festival director, speaking to French publication Le Film Francais, said Competition films will now no longer screen for press in the morning, ahead of their world premieres in the evening.
The press will watch 7pm premieres in the Debussy theatre at the same time as the gala premiere festival in the Louis Lumière Grand Auditorium in the Palais des Festivals. The 10pm premieres will play for the press the day after in the Lumière. There are no changes to the afternoon Competition or Un Certain Regard screenings which already mixed press and public.
Fremaux said the aim was "restoring all their attractiveness and all their brilliance" to 7pm gala screenings. "The suspense will be total!"
He added: "We want to update the screening schedule which has not moved in decades. The 'world premiere', by which I mean the screening in presence of the cast and crew behind the film, will no longer be the "fourth world premiere" coming after the press, industry and public screenings. It will be rather the first screening of every film in Cannes."
Selfies
The Cannes chief also revealed that they will "outright forbid" selfies on the red carpet. He said: "We decided with [Cannes president] Pierre Lescure to outright forbid them. At the top of the red carpet, the triviality and slowdown caused by the untimely disorder created by the practice of selfies harms the quality of the climb up the steps, and so at the entire festival."
Fremaux revealed he was mulling a press screening shake-up to Screen last year. He said: "Don't you think that it could be better to have the press screening and the gala screening in the same day, in the same moment, in the same hour, in order for the film team to arrive in total innocence, to make both the gala screening and the press screening two big world events."
At the time Screen canvassed the film industry for comment about the proposals.