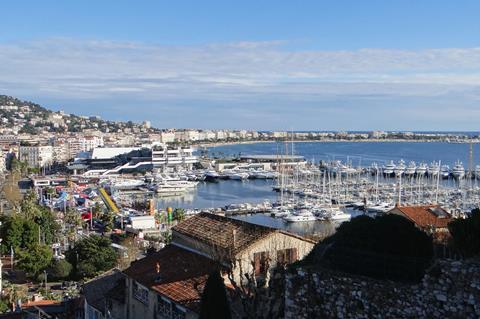 The Cannes Film Festival will put in a place sexual harassment hotline during its 71st edition (May 9-19), as a part of a raft of measures aimed at combatting the issue of sexual harassment being put together in partnership with France's Ministry for Gender Equality.
French Minister for Gender Equality Marlène Schiappa announced the measures at a press conference alongside festival president Pierre Lescure and Thierry Frémaux.
"A partnership has been created with the Cannes Film Festival which has decided to join the campaign against sexual harassment," she said.
Under the partnership, a sexual harassment hotline will run throughout the festival and information about the number and an accompanying website will be distributed in key venues. These flyers will also detail the sentences for sexual harassment under French law.
There was no information on which languages will be available on the hotline or exactly who will run the service.
The move comes in the wake of the Harvey Weinstein scandal, revolving around multiple accusations of sexual harassment against the once powerful producer, which has lifted the lid on the wider problem throughout the global film industry and sparked the creation of the #MeToo and Time's Up movements.
Italian actress Asia Argento, who was one of the first cinema celebrities to come forward with her testimony, accused the producer of sexual assault in his suite at the Hotel du Cap during the 1997 edition of the festival.
"One of the rapes Harvey Weinstein is accused of committing took place in Cannes," said Schiappa. "The idea is to give a sign that Cannes is not immobile on this."
Schiappa encouraged other festivals – covering the whole cultural spectrum – to put in place similar measures.
A raft of events focused on the related issues of sexual harassment and gender equality is due to take place during the Cannes Film Festival this year.