EXCLUSIVE: Stephan Komandarev's film is playing in the Un Certain Regard section at Cannes.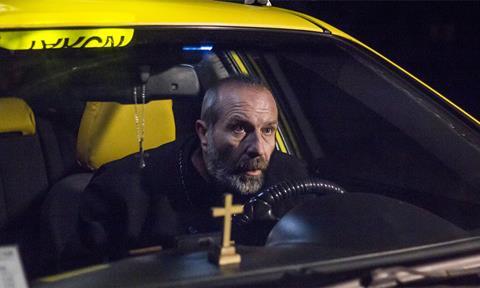 French distributer Rezo Films has boarded Un Certain Regard selection Directions (Posoki), directed by Stephan Komandarev and being sold by ARRI Media International.
Directions marks Komandarev's return to Cannes after he co-produced Bogdan Mirica's Dogs, which won the 2016 FIPRESCI Prize in Un Certain Regard.
"We are excited to take the French audience on this edgy Bulgarian Taxi Driver-like ride," a Rezo spokesman commented on the pick-up, announced this week in Cannes.
Directions opens with an ambitious man taking his daughter to school in the taxi he drives as he sets up a new small business. After a short meeting with his crooked banker, he grasps the full extent of systemic corruption and injustice that will destroy his life. His way out is to shoot the banker and then himself. The incident becomes the subject of national debate held on call-in radio and followed through a series of cab rides.
ARRI will hold two market screenings ahead of the festival premiere on May 26. ARRI Media International is a department of the ARRI Group (camera & lighting, post-production and world sales). Recent titles on the slate have included Paradise by Andrei Konchalovsky, One Breath by Christian Zuebert and Exit Marrakech by Caroline Link.