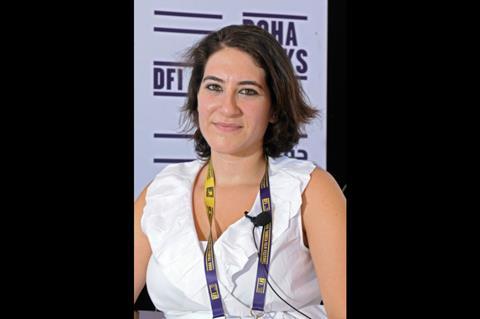 Middle East acquisition and distribution expert Carine Chaiban has joined expanding Dubai-based MENA region distributor Front Row Filmed Entertainment as its senior director of non-theatrical.
In her new role, she will focus on bolstering the company's TV sales whilst overseeing the entire post-theatrical process in parallel.
She will report directly to COO Nicolas Torloting and CEO Gianluca Chakra.
Chaiban is a respected acquisition and distribution executive in the region, with more than a decade's experience under her belt.
She began her career at former pan-Arab pay-TV network Orbit Communication Company where she was eventually promoted to Acquisitions Manager.
This was followed by a stint at local provider of IP video products Intigral where she served as director of programming and acquisitions and oversaw the launch of Saudi Telecom Company's IPTV and OTT Service Invision.
In October 2013, Chaiban joined Universal Studio's international TV distribution as director, sales liaison before moving on to local SVOD player iFlix MENA as head of content where she was also overseeing the development of iFlix originals.
"I've known Gianluca for quite a long time and was very impressed with the way Front Row grew over the past 15 years. The company has proven itself to be a leader in the market thanks to its innovative and disruptive distribution tactics, having pioneered the post-theatrical industry in the Middle-East. All of these factors played a big part in my decision to join the team," stated Chaiban.
"With the emergence of more and more international platforms, the TV business is facing a lot of challenges both locally and globally. The need to stay ahead of the curve is now more important than ever and I am confident that Front Row is more than well equipped to deal with the challenges ahead and to further emphasise itself as a leader in the industry."
The hiring of Chaiban is the latest development in the company's ongoing expansion and dive into local TV and feature production, which also saw it hire Torloting as COO earlier this year.
The company recently announced a joint venture with international sales outfit Rocket Science called Yalla Yalla, a Dubai based film and TV company focused on Arabic-language content.
Aside from hiring former Disney exec Torloting as its COO in January it also boosted its team with the addition of Eli Touma, former head of digital and publicity at MENA distributor Empire International as its marketing and acquisitions director.
This followed the hiring of former head of events at Picturehouse UK Micallar Walker-Smith as marketing manager.