Water And Sugar: Carlo Di Palma, The Colours Of Life premiered at last year's Venice Film Festival.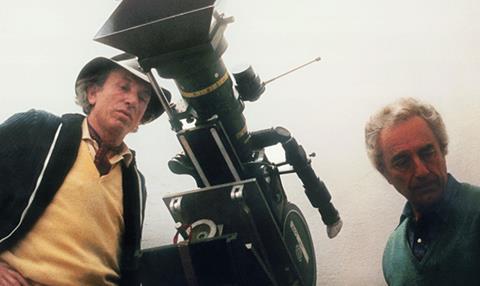 Adriana Chiesa is selling Water And Sugar: Carlo Di Palma, The Colours Of Life, the new feature doc about the legendary cinematographer (and Chiesa's late husband), at this week's European Film Market (EFM) and has reported deals for the UK (Swipe Films) and Spain (Film Buro). Instituto Luce will release the film in Italy this spring.
Directed by Fariborz Kamkari, the documentary profiles Di Palma's career from being focus puller on Vittorio de Sica's Bicycle Thieves (1948) to his credits as a cinematographer on films including Blow-Up (1966) and 11 Woody Allen films.
The film screened recently at the Santa Barbara International Festival, which Chiesa reveals that Iranian-born director Kamkari wasn't able to attend because of the Trump travel ban then in place.
At EFM, Adriana Chiesa Enterprises has also begun sales on They Called Her Maryam, a new film written, directed by and starring spaghetti western star Terence Hill.