The International Film Festival of Cartagena de Indias has confirmed the rest of its programme.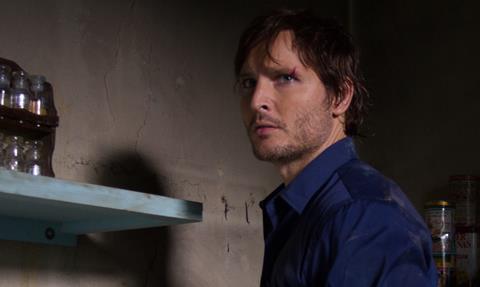 Cartagena has added a Midnight Cinema section including two Colombian horror films: Gallows Hill (Encerrada), directed by Víctor García and written by Richard D´Ovidio and starring Peter Facinelli; and Demental by young Colombian David Bohórquez, which will have its world premiere at the festival.
The outdoor series Cinema Under the Stars includes:
Gloria, Sebastián Lelio (Chile)
La Jaula de Oro, Diego Quemada Diez (Mexico)
The Lunchbox, Ritesh Batra (India)
Ciudad Delirio, Chus Gutiérrez (festival opening film)
Porro Hecho en Colombia, Adriana Lucía, who will give a concert at the end of the screening.
Special Presentations section include Simon Brand's Default, Laurie Collyer's Sunlight Jr, Spike Jonze's Her, Go for Sisters by John Sayles (the subject of a retrospective), and Medeas by Andrea Pallaoro.
There are also two films that are also part of Tributes: Alejandro González Iñárritu's Amores Perros, and Blood Ties starring Clive Owen
The Seventh and Other Three section will include Tim's Vermeer, Cuban ballet story Secundaria, Colombian dance and music piece 7 Visiones del Amén. This section's fourth film is musical portrait Mercedes Sosa, la Voz de Latinoamérica.
The Family Films section includes La Tropa de trapo en la Selva Arco Iris, the animated Spanish film directed by Alex Colls.
The Cine en Los Barrios programme will have titles including Quemada en Palenque, an homage to the late Evaristo Márquez.