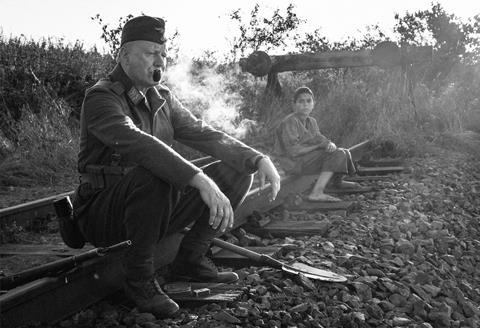 Celluloid Dreams has unveiled a slew of deals on its Venice competition titles The Painted Bird and Babyteeth and Cannes selection The Swallows Of Kabul, in a sign that the rationalised, targeted sales and acquisition strategy it adopted earlier this year is yielding results.
Panahi announced in February that she and company vice-president Charlotte Mickie were rationalising Celluloid Dreams's operations and rethinking the way they did sales to take a more targeted approach.
"Our strategy, to acquire films selectively for theatrical potential and maximise results, has proven to be a winner for us," said company president Hengameh Panahi. "We're thrilled with 2019 and are focusing now on our spring line-up of three to four movies to be announced shortly."
Mickie seconded Panahi's comments that the new strategy was delivering results. She noted that although the company had pulled out of attending the AFM at the last moment, it had still managed to do business on its slate.
"We've sold our movies, The Painted Bird, Babyteeth and The Swallows Of Kabul, extremely well and in the unsold territories we are in advanced negotiations with multiple offers on the table. We really know our buyers, so virtual negotiations are easy and efficient," said Mickie.
Robust sales
Czech director Vaclav Marhoul's Second World War drama The Painted Bird has sold to Canada (Northern Banner), UK (Eureka Entertainment), Japan (Transformer), South Korea (M&M International), Turkey (Bir) and China (DDDream).
European deals include to Benelux (September), Sweden (Njutafilms), Norway (Another World), Greece (Weird Wave), Czech Republic (Bioscop), Slovakia (Magic Box) and Ukraine (86Prokat). As previously announced, IFC has acquired US rights.
An adaptation of Polish-US writer Jerzy Kosinski's classic Second World War tale about a young boy navigating the horrors of conflict, the film stars Harvey Keitel, Stellen Skarsgard, Udo Keir, Julian Sands, Barry Pepper and child actor Petr Kotlar. The Czech Republic's submission in the best international film category for the 2020 Oscars, it won the UNICEF award at Venice before screening as a special presentation at TIFF.
The company also unveiled strong sales on Australian director Shannon Murphy's debut feature Babyteeth, about a dying teenage girl who falls for a drug dealer and addict. The film also premiered in competition at Venice, winning its young star Toby Wallace the Marcello Mastroianni award for best young actor for his performance as the unsuitable boyfriend.
Aside from previously announced deals for the US and Canada (IFC) and the UK (Picturehouse), Babyteeth has also sold to Australia (Universal/eOne), Japan (Klockworx/New Select), China (DDDream), South Korea (M&M International), Taiwan (Light Years Images). Airlines has gone to Penny Black.
It has gone down particularly well in Europe, selling to France (Memento), Germany/Austria (X Verleih), Spain (Avalon), Italy (Movies Inspired), Benelux (Cineart), Switzerland (Pathe), Sweden (Triart), Finland (Atlantic), CIS and Baltics (A One), Poland (Best Film), Czech Republic (Aerofilms) and Romania (Bad Unicorn).
Carrying on its festival tour, the film recently won an audience award at Pingyao film festival and the jury prize in the new filmmaker's competition at Sao Paulo.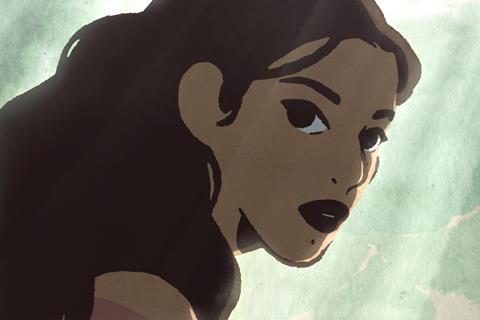 Celluloid also unveiled fresh sales on Zabou Breitman and Eléa Gobbé Mévellec's Aghanistan-set feature animation The Swallows Of Kabul which premiered in Cannes.
It has sold to Spain (Night Drive), Switzerland (Film Coopi), Canada (Maison 4:3), Benelux (Imagine), Brazil (Vitrine), Portugal (Film4You), Australia (Filmink Presents) and Eastern Europe (HBO). Memento purchased the film for France and released it in September, where it has grossed $2.5m to date.
Following its premiere in Un Certain Regard, the film screened in competition at Annecy. It has since played at a raft of other festivals, winning audience awards at Valetta Film Festival and Animation is Film. It is now a strong contender in the animated feature category of the 2020 Academy Awards and is also nominated in the European Film Academy Awards.