Exec plans to leave by end of 2017.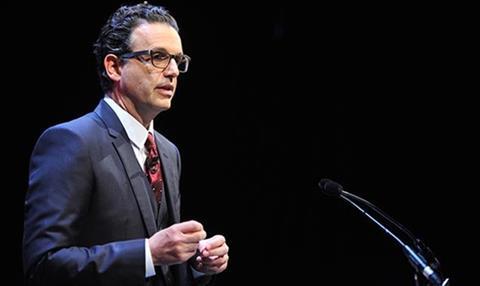 David Abraham is to step down as UK broadcaster Channel 4's chief executive by the end of 2017.
Channel 4 mistakenly tweeted the news from its @C4Press account on Tuesday afternoon, revealing that Abraham is to return to the private sector to launch a media enterprise after seven years at the public broadcaster.
He said he is leaving to "build an organisation" that makes use of his experience "leading different kinds of innovative creative businesses," although details of the move are unclear.
Abraham became Channel 4's sixth chief executive in January 2010 after joining from UKTV where he held the same role for three years.
He said he had "enjoyed every day" of his tenure at C4, specifically "working with insanely talented and committed people".
He added: "I am looking forward to working with the Channel 4 board to support and hand over to my successor and then begin the next phase of my life."
Channel 4 chair Charles Gurassa thanked Abraham for his "outstanding" contribution as chief executive and wished him well in his "new enterprise."
"Under his leadership the channel has delivered record revenues, record programme investment, award winning creative renewal and industry leading digital innovation," he said.
During Abraham's tenure C4 launched its £20m indie Growth Fund which has invested in 13 companies including Arrow Media and Whisper Films.
Gurassa added that the C4 board would begin a "comprehensive recruitment process" over the coming months to replace him.
Abraham's departure comes as the threat of privatisation continues to linger over the company, 18 months after a sale was first mooted. It was thought Abraham would stay in post until the situation had been resolved.
This story first appeared on Screen's sister publication Broadcast.