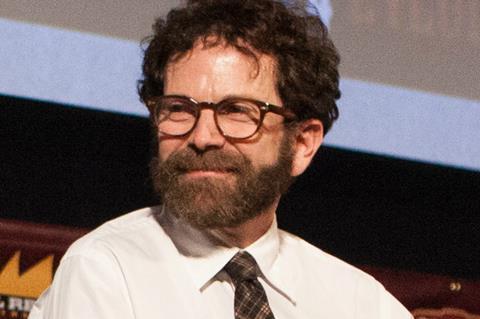 Netflix film group chief Scott Stuber has proffered another sample of the original feature stable he is assembling, signing Charlie Kaufman to write and direct Iain Reid's bestseller I'm Thinking Of Ending Things.
The novel was named an NPR Best Book of the Year in 2016 and examines the fragility of the psyche and the limitations of solitude.
On a road trip to meet his parents on their secluded farm, Jake's girlfriend is thinking of ending things. When Jake makes an unexpected detour, leaving her stranded, a twisted mix of palpable tension, psychological frailty, and sheer terror ensues.
The project will reunite Kaufman with Likely Story's Anthony Bregman (Eternal Sunshine Of The Spotless Mind). Both men will produce with Stefanie Azpiazu, while Reid will serve as co-producer.
"Charlie is a singular talent with a formidable artistic vision," Stuber said. "He has the rare ability to tell unique stories in a universal way. I'm Thinking Of Ending Things is a chilling thriller and we can't wait to share Charlie's adaptation with audiences everywhere."
Kaufman previously adapted Susan Orlean's The Orchid Thief, which was released as Adaptation, and the Chuck Barris memoir Confessions Of A Dangerous Mind.
He shared the best original screenplay Oscar in 2005 for Eternal Sunshine Of The Spotless Mind with Michel Gondry and Pierre Bismuth.
Netflix's slate of originals in 2018 includes Paul Greengrass thriller Norway, about the Anders Breivik terror attack in 2011; Dan Gilroy's untitled art world mystery with Rene Russo and Jake Gyllenhaal; Gareth Evans' period revenge thriller Apostle; and Duncan Jones' sci-fi Mute.