Founder and CEO Megan Ellison announced on Thursday that she has promoted Barnard to president of film.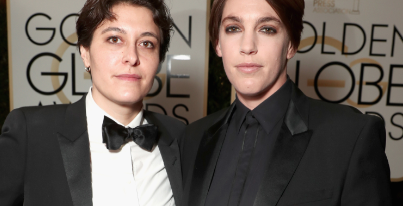 Barnard (pictured at left with Ellison) will oversee all feature development and production and continues in her role as chief creative officer.
Barnard has been with Annapurna since its inception six years ago, when she oversaw production on Paul Thomas Anderson's The Master.
She served as executive producer on Spike Jonze's Her, Bennett Miller's Foxcatcher and most recently Mike Mills's 20th Century Women.
Barnard will remain the lead executive on Paul Thomas Anderson's upcoming untitled film starring Daniel Day Lewis and Bennett Miller's A Christmas Carol that Tom Stoppard is writing.
Prior to joining Annapurna, Barnard served in various creative and production roles on Larry Charles films such as Borat, Bruno, and Religulous.
Ellison praised Barnard's "aptitude for leadership and finding deeply interesting material", adding: "Chelsea's specific eye for content that supports and enhances the Annapurna brand is invaluable and I could not be happier to watch her step in to a role that I have always hoped and envisioned for her."
"The expanding Annapurna family is an extraordinary group of people that I'm lucky enough to collaborate with and learn from every single day," said Barnard.