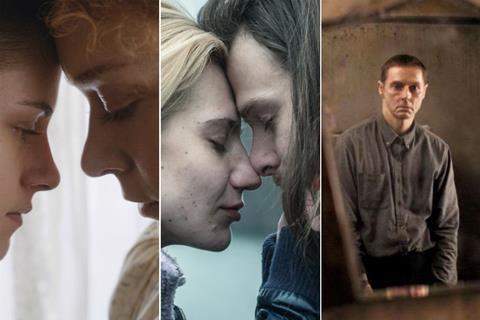 Craig William Macneill's psychological thriller Lizzie, starring Chloë Sevigny and Kristen Stewart, has been picked up for the UK by Bulldog Film Distribution. The company has bolstered its slate with three further acquisitions.
Based on the infamous 1892 murders of the Borden family in Massachusetts, the film was also produced by Sevigny, who stars as Lizzie Borden. Stewart plays a house maid. Lizzie premiered at Sundance in January and will receive its UK release on November 16. The Solution has sales rights.
The company has also moved for Małgorzata Szumowska's Berlinale Silver Bear-winning satirical drama Mug, in which Mateusz Kościukiewicz plays a man who becomes the recipient of his country's first ever face transplant. The film will be released in the UK on December 7. Memento handles sales.
Bulldog has also bought UK rights to Matthew Holness's feature debut Possum, which was produced by Mark Lane and James Harris of The Fyzz with backing from the BFI Film Fund. The film stars Sean Harris as a disgraced children's puppeteer who returns to his childhood home and is forced to confront his unpleasant stepfather. It premiered at Edinburgh earlier this summer and will also play at UK festival FrightFest. It will open in the UK on October 26.
Finally, Bulldog has set Simon Fellows' Steel Country for release in Q1 2019. The film won the best international feature prize at Galway Film Fleadh last month. The story of a truck driver who takes the law into his own hands stars Andrew Scott and Bronagh Waugh and was produced by Gareth Ellis-Unwin.
Bankside Films handles sales on both Possum and Steel Country.
Launched in 2014, Bulldog's previous releases include Iceman, Marjorie Prime and Most Beautiful Island.