After serving as artistic director of Edinburgh International Film Festival for three festivals, Chris Fujiwara is stepping down from his role.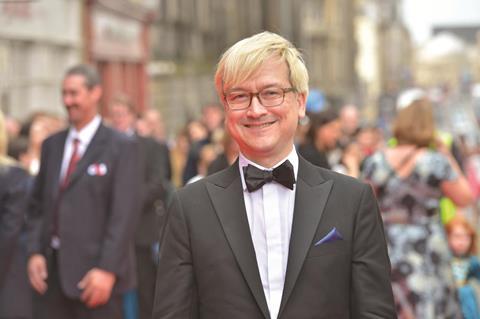 Recruitment for a new artistic director for EIFF is commencing immediately and it is intended to have a replacement in place for the 2015 edition (June 17-28, 2015).
In the interim, the existing programming team, led by deputy artistic director, Diane Henderson, will have responsibility for programming the 2015 festival.
During Fujiwara's tenure at EIFF admissions increased by 33%, reaching 46,000 in 2014. The Audience Award was reinstated, along with the Michael Powell Award for Best New British Feature Film and the Award for Best Documentary Feature Film.
Fujiwara said: "It's been a genuine honour to work with the team in Edinburgh and contribute to the rebirth of EIFF over the last three years.
"However, I have decided to step down from my role at the festival to pursue other activities."
Ken Hay, chief executive of EIFF, said: "Chris has played an instrumental part in reigniting EIFF, for which the Board of Trustees and I are very grateful. We are sorry to see him go, but are excited and ambitious for the future of EIFF, and we look forward to finding a fitting successor."
Bob Last, Chair of EIFF, added: "Chris Fujiwara's programming has reminded EIFF and our audiences of how important and inspiring it is to be challenged by technique, by content, by a diversity of view points, and by innovation. As we reach out to wider audiences we will remain grateful to Chris for his contribution to EIFF at one of its most challenging moments."