Bloom handles international sales; Aviron Pictures to distribute in North America.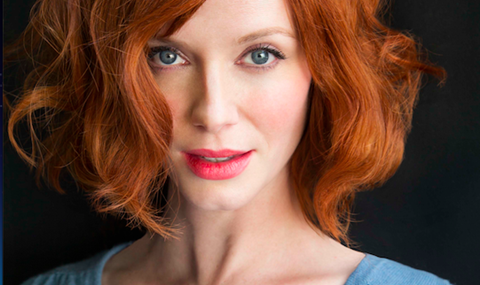 Christina Hendricks, Bailee Madison and Lewis Pullman have joined the cast of The Strangers 2, which Bloom will continue to sell on the Croisette.
Johannes Roberts will direct based on a script by Bryan Bertino, who directed the original horror hit in 2008, and Ben Ketai.
The Fyzz Facility serves as financiers on the project, which is earmarked for a May 30 start in Los Angeles.
The Fyzz Facility Pictures' Wayne Marc Godfrey, Robert Jones, Mark Lane and James Harris are producing in association with Relativity Media. Intrepid Pictures' Trevor Macy, who produced The Strangers, will serve as executive producer.
The Strangers 2 follows a family whose road trip takes a turn for the worse when they arrive at a secluded mobile home park and hunker down for the night in a borrowed trailer. Under the cover of darkness three familiar masked psychopaths pay them a visit.
Bloom introduced the project at the EFM in Berlin and will continue sales in Cannes.
Aviron Pictures will distribute in North America. The new distributor is run by former Paramount Classics co-head David Dinerstein, who is joined in the venture by Jason Resnick, the former head of worldwide acquisitions at Focus Features and Universal Pictures.
Bloom's slate includes Book Club to star Diane Keaton, Jane Fonda, and Candice Bergen; George Clooney's Suburbicon starring Matt Damon and Julianne Moore; Josh Trank's Fonzo starring Tom Hardy; Scott Cooper's Hostiles starring Christian Bale and Rosamund Pike; and Martin Zandvliet's The Outsider with Jared Leto.