Film i Vast launches title at Cannes slate presentation.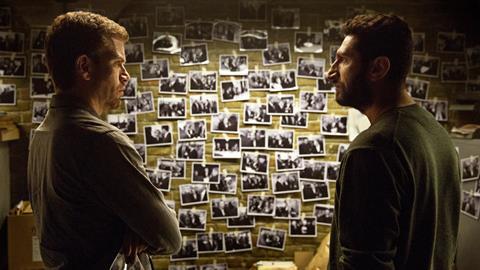 Christoffer Boe, who won the Cannes' Camera d'Or in 2003 with Reconstruction, will direct Zentropa's fourth and final instalment in the Jussi Adler-Olsen's Department Q thriller series.
The Purity Of Vengeance starts shooting in December and will again star Nikolai Lie Kass and Fares Fares as the mismatched detectives.
Nikolai Arcel, Bo Hr. Hansen and Mikkel Norgaard wrote the script. Nordisk will release theatrically in autumn 2018 and TrustNordisk handles sales.
The previous three films in the series – starting with The Keeper Of Lost Causes [pictured] – have been record-setting hits in Denmark. Producer Louise Vesth of Zentropa said, "there have been 2.2m million tickets sold for these films in Denmark, I hope the fourth one will be an ever greater success."
The story centres on the discovery of a series of corpses connected to an old women's institution that carried out medical experiments.
Boe, speaking via Skype to a Cannes press event, said: "I think it is a great series and I really want to go in and heighten some of the characters. The crime genre is wonderful because we can go in and discover the underbelly of society."
Swedish regional fund Film i Vast backs the project and has a slew of other hot titles in the production pipeline for 2018-2019.
Marius Holst's Betrayed (Den Storste Forbrytelsen) from the writer of The King's Choice, Harald Rosenslaow Eng, and the producers of The Wave, will tell the story of Norwegian Jews during the Nazi occupation of Olso. Holst said, "It's about a boxer and his brother who dreams of being an actor and these dreams are stopped by the Nazi occupation." It will shoot in 2018.
The films also include Swedish thriller Breaking Surface from director Joakim Heden. "It is a survival drama about who sisters who go out scuba diving in Scandinavia a few days after Christmas," Heden said. "They get stuck because of an avalanche." The project is attracting a lot of international interest as it gears up for a 2018 shoot.
Ali Abbasi, whose horror Shelley premiered at the Berlinale in 2016, will direct Border, produced by Meta Film. The film is adapted from the novel by the same author as Let The Right One In. The film is something of a thriller and Abassi said, "I think it's a love story between ugly people… it blends poetry and the banal."
Gustaf Akerblom's The Adventures Of Halvdon Viking produced by Sweden's Anagram is set to star Peter Haber, Gustaf Akerblom and Vilgot Hedtjarn. The film is likened to a Romeo and Juliet story set in Viking times, based on Martin Widmark's bestselling books. SF Films is co-producing and will distribute.
Film i Vast also backs Lars von Trier's serial killer story The House That Jack Built, which producer Louise Vesth on Zentropa confirmed to Screen wrapped shooting on Friday and will start editing on May 29. TrustNordisk unveiled a teaser for buyers on Wednesday morning in Cannes.
Film i Vast's 2018-2019 slate includes TV series Spring Flood 2; Balint Kenyeres' Hier; Lone Scherfigs's Secrets From The Russian Tea Room; and Pernille Fischer Christiansen's Young Astrid.
The regional fund's 2017 films include Ruben Ostlund's Competition title The Square, Kaouther Ben Hania's Beauty And The Dogs in Un Certain Regard, Jonas Carpignano's A Ciambra in Directors' Fortnight, Sundance award winner The Nile Hilton Incident, and forthcoming titles Borg/McEnroe by Janus Metz and Thelma by Joachim Trier.