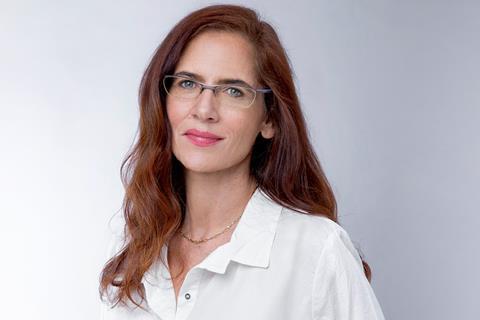 Cinephil founder Philippa Kowarsky is to join BBC Storyville, the UK broadcaster's documentary brand, as its commissioning editor.
Relocating to London from Israel, Kowarsky will oversee the identifying and co-producing of documentary films from around the world and will report to Rose Garnett, director of BBC Film.
The role was previously held by Mandy Chang who left to join UK-based production firm Fremantle as global head of documentaries in May.
Kowarsky's replacement has yet to be confirmed at the Israel-based documentary sales and advisory firm Cinephil, which she founded in 1997 and where she is currently managing director.
Cinephil's films include Joshua Oppenheimer's Oscar-nominated and Bafta-winning The Act Of Killing, and Alexander Nanu's Oscar- and Bafta-nominated Collective.
"Crossing over from Cinephil, my company of over 20 years - and from sales, distribution and production - to commissioning is a thrilling prospect," said Kowarsky. "As a firm believer in public service television and its role in democracies, I'm proud to be working for the BBC."
"Philippa's extraordinary experience and formidable reputation as a champion for bold, original stories and filmmakers make this a truly exciting appointment," added Garnett. "We can't wait to see where she takes Storyville next."
In further changes at Storyville, Jo Lapping is taking an enhanced role as head of factual acquisitions, reporting to Sue Deeks, head of programme acquisition. Lapping will acquire both documentary films and factual programming for the BBC, working alongside Kowarsky at Storyville to expand the organisation's feature documentary output on BBC channels and BBC iPlayer.