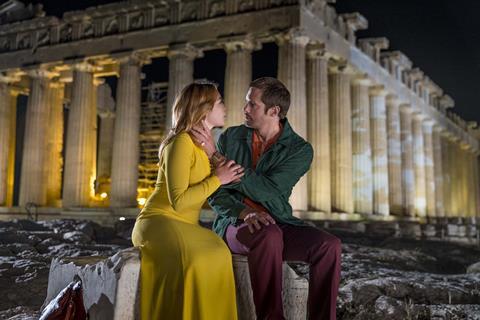 Leading Korean entertainment and media company CJ ENM has closed its acquisition of a controlling stake in US production company Endeavor Content.
The Korean conglomerate behind multiple-Oscar-winning phenomenon Parasite announced today (January 19) that the deal closed at $785.4m for "about 80%" of Endeavor Content with Endeavor Group Holdings maintaining the rest.
"Endeavor Content will be a key driving force for CJ ENM's global growth. CJ ENM plans to produce and distribute its own content targeted to viewers around the world with Endeavor Content as a global basecamp that has been incorporated into a multi-studio," said Kang Ho-Sung, CEO of CJ ENM.
The companies had initially announced in November that the deal would go through at an expected $775m for an 80% stake.
The deal includes management rights to the US company whose credits include TV series such as Killing Eve and The Little Drummer Girl as well as films such as La La Land and Call Me By Your Name. Co-CEOs Graham Taylor and Chris Rice and other key executives will maintain their positions.
Endeavor Content is aiming to produce more than 40 film and TV projects by 2023, with an increase in project numbers in the future.
CJ ENM stated that it plans to grow a multi-studio system in which Endeavor Content's IPs, talent network and production and distribution systems will help the company expand its global footprint alongside CJ's own TV and OTT production house Studio Dragon. The latter company's credits include shows such as Vincenzo and Crash Landing On You.
CJ also plans to expand its role as a producer and distributor of Korean drama series.