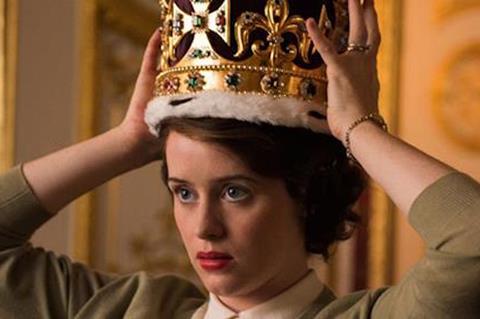 The Crown star Claire Foy will receive the Britannia Award for British Artist of the Year presented by Burberry from BAFTA LA in October.
Foy joins the previously announced honourees Dick Van Dyke, who will receive the Britannia Award for Excellence in Television, and Ava DuVernay, who will receive the John Schlesinger Britannia Award for Excellence in Directing.
Foy, along with the other honourees, will receive her award at the 2017 AMD British Academy Britannia Awards on October 27 in Beverly Hills.
She was most recently seen in Netflix's critically acclaimed series The Crown, playing Queen Elizabeth II. Her performance earned her a Golden Globe and a SAG award, along with a BAFTA TV nomination.
In October, Foy will be seen in Andy Serkis' Breathe, alongside Andrew Garfield. Foy will begin work shortly on Damien Chazelle's First Man, which is slated for release in November.
Past recipients include Felicity Jones, Emma Watson, Daniel Craig, Kate Winslet, Tilda Swinton, Helena Bonham Carter, Emily Blunt, Michael Sheen, and Rachel Weisz.
"Claire is the perfect encapsulation of the enduring legacy of British talent succeeding on a global stage. Her performances this year have been nothing short of phenomenal, including of course her iconic role in The Crown portraying the longest-ever serving British monarch in history," BAFTA Los Angeles chairman Kieran Breen said.
"BAFTA is committed to celebrating extraordinary British talents on a global platform, and we could not think of a more deserving and timely honoree for the British Artist of the Year Award."