Finnish Oscar submission Concrete Night won Director of the Year for Pirjo Honkasalo and Producers of the Year for Mark Lwoff-Misha Jaaari at Helsinki's Finnish Film Week.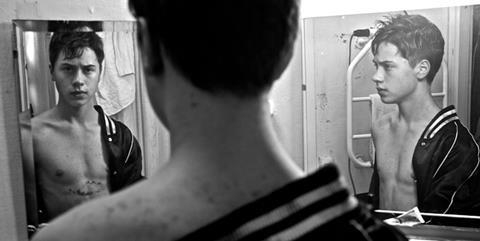 Having already swept the Jussi awards - the Finnish national film prize – winning six categories, including Best Film and Best Director, Concrete Night (Betoniyö), received the two prizes at the closing ceremony of the fourth Finnish Film Week last night (Sept 25) at Helsinki's Dubrovnik Restaurant, where Finnish industry organisations honoured their members.
"A vital masterpiece, a pure film from the master of Finnish cinema" said the Finnish Film Directors' Association of Honkasalo's return to features after 15 years with documentaries.
Lwoff and Jaaari were emphasised by their colleagues for "their exceptional, internationally acknowledged art-house film that carefully follows the story with emphasis on cinematography and quality."
Organised during the Finnish International Film Festival-Love & Anarchy, the Finnish Film Week screened 12 local features and documentaries, both previews of new films and releases from the last year.
The selection included JP Valkeapää's Venice and Toronto entry, They Have Escaped (He ovat paenneet), and Leif Lindblom's Raspberry Boat Refugee (Vadelmavenepakolainen), named Best Nordic Film at the recent Norwegian International Film Festival.
The Documentary Guild's prize went to Finnish director Tuukka Temonen for The Campaign – The Making of a President (Presidentintekijät) and for "showing great dedication as a director and a private person during and especially after the filmmaking process."
The Actors' Union rewarded Anu Sinisalo for her performance in Samuli Valkama's No Thank You (Ei kiitos) and her "bright, glowing personality and great professional skills."
The Finnish Playwrights and Screenwriters Guild awarded Kirsikka Saari, "the brightest star among this year's screenwriters" – she signed the script for Selma Vilhunen's Oscar-nominated short, Do I Have to Take Care of Everything? (Pitääkö mun kaikki hoitaa?).
Cinematographer Sari Aaltonen was named Colleague of the Year, Marjatta Nissinen Designer of the Year, and Pertti Mutanen received the Cinematographers' Ligt of the Year.