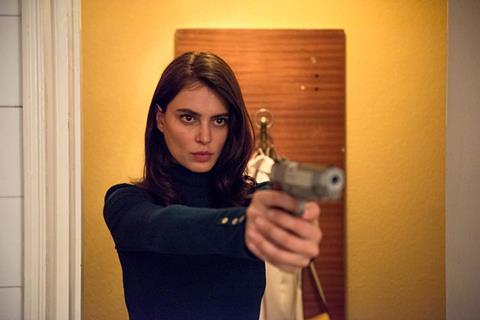 Corneliu Porumboiu's The Whistlers topped UK streaming platform Curzon Home Cinema's (CHC) most-watched films over the weekend, after bypassing a theatrical release due to the ongoing Covid-19 pandemic.
The Romanian crime thriller, which debuted in competition at Cannes last year, was originally due to receive a UK day-and-date release on June 26 via Curzon. But ongoing cinema closures meant the film launched exclusively on CHC on May 8, seven weeks early, and performed strongly as audiences look to streaming platforms for new titles during lockdown.
From May 8-10, CHC was down 7% on the previous weekend, which was its best ever, but reported a revenue increase of 392% on the equivalent weekend in 2019.The Whistlers centres on a Romanian police officer who is drawn into an investigation that takes him to the Spanish island of La Gomera, where he needs to learn a secret whistling language to pull off the heist. Curzon acquired UK and Ireland rights ahead of its premiere at Cannes.
It took the top spot from The Assistant, the Harvey Weinstein-inspired drama starring Julia Garner, which delivered CHC's biggest weekend to date after Vertigo Releasing gave it an early digital release on May 1.
CHC's top 10 titles for May 8-10 were:
The Whistlers (2019)
The Assistant (2019)
Moffie (2019)
Who You Think I Am (2019)
The Truth (2019)
Portrait Of A Lady On Fire (2019)
Camino Skies (2019)
Diana Kennedy: Nothing Fancy (2019)
The Man Who Killed Don Quixote (2018)
Knives Out (2019)
Mubi, BFI Player top titles
UK-based Mubi, which operates as an international streaming platform and distributor, declined to share exact figures but revealed that Céline Sciamma's Portrait Of A Lady On Fire - which Curzon picked up at the same as The Whistlers - has become the most-viewed film on Mubi in the UK to date.
Mubi's top 10 for May 4-10 were:
Portrait Of A Lady on Fire (2019)
Ema (2019)
Let The Sunshine In (2017)
Water Lilies (207)
Romantic Comedy (2019)
The Lunchbox (2013)
The Fall (2019)
Visitor Q (2001)
The Servant (1963)
Blue Valentine (2010)
While the British Film Institute also did not reveal figures for its streaming platform, BFI Player, it did share the most-watched titles from May 4-10:
Subscription
Romance (1999)
Picnic At Hanging Rock (1975)
Bait (2019)
The Discreet Charm Of The Bourgeoisie (1972)
Eden (2014)
Belle de Jour (1967)
Breathless / À bout de soufflé (1960)
Paris, Texas (1984)
Le Mépris (1963)
Mother (2009)
Rental
Misbehaviour (2019)
The Assistant (2019)
The Man Who Killed Don Quixote (2017)
Calm With Horses (2019)
Knives Out (2019)
And Then We Danced (2019)
In The Cut (2003)
Mr. Jones (2019)
Bound (1996)
I Am Love (2009)